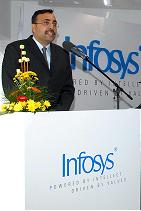 The recent article on Poland certainly stoked up some creative discussion about sourcing BPO locations.  And none more so than from Ratnesh Mathur, a BPO guru from India, based in Central Europe.  Ratnesh has worked in the "outsourcing temples" of Citibank and Infosys, in both India and Europe, for over 17 years. These days, he spends his time traveling to lesser known places in India and Europe, and, when not traveling or working on his upcoming book on Indoeuropean linguistic/cultural links, you can seek his blessings on outsourcing advisory work in India & Europe, through social networks like Linked-in.  Anyway, I thought Ratnesh's recent contributions warranted a full-posting:
When selecting a BPO location inside the European Union and in India, its useful to first segregate the City-level metrics from the Country(EU)/State(India)-level metrics and then quantify relative-importance of each metric vis-a-vis others, specific to your unique need: 
Country(EU)/State(India) Metrics– BPO/SSC Set-Up time; Visa/ Work Permit Requirements; Subsidies/Government Incentives; Labour Laws; Tax & Accounting Laws; Political stability
City Metrics– People (Labor Pool size / Education – Graduate skills/ Location attractiveness for Senior Foreign Hires/ Understanding of US & Western European cultures/Languages) ; Infrastructure (Real Estate, Telecom, Light/Heat/Water etc) ; BPO/SSC Competition; Travel links with key Client sites

You will discover, from a BPO perspective, that there is little difference between CEE countries. Poland, Czech Rep, Romania, Bulgaria etc. – all present EU stability, consistent ex-communist educational systems, progressive labor/tax/accounting norms more aligned to Brussels roadmaps than Old EU countries, Spirited govt. investment cells etc
Eventually, the one-on-one negotiated government subsidy/incentives (through PaIiz in Poland, CzechInvest in czech rep, SARIO in Solvakia etc) for job creation, is the salient country-level metric for new BPO locations.
Other-wise, its best to focus on City-Metrics to develop a meaningful point of view on a BPO location inside the EU. For example, if you seek to set-up a 500 seats+ BPO venture in the location you select, it's best to validate break-even point for the handful of cities with 300K+ population.
In my experience within the EU (just as in India), its most useful to conduct a location-selection focused on city-metrics and a comparison between 3 Economic (Comparable cost-of-living) Groups of Cities. For example:
a) Prague, Warsaw, Krakow, Budapest, Bucharest, Bratislava
b) Lodz, Wroclaw, Brno, Ostrava, Cluj etc
c) Various Sub-150,000 population towns
Poland and most other CEE countries present several interesting BPO locations. Just as in other industries, the BPO industry too will eventually progress towards a "stateless multinational mindset". See this article from the Economist entitled "In praise of the stateless multinational".
One should mostly trust the NUMBERS of one's business model during BPO location selection within the EU. Inputs to the model are mostly at a city-level.
Comments on a Nation as a BPO location in Europe, still invite a lot of nationalistic demagoguery. As philosopher AC Grayling reminds us – " Nationalism is an evil. It causes unnecessary wars, its roots lie in xenophobia and racism, it is a recent phenomenon – an invention of the last few centuries. The word – "nation" – is meaningless: all nations are mongrel, a mixture of so many immigrations and mixings of people over time that the idea of ethnicity is largely comical. "
Its fairly common these days to find nations presenting themselves aggressively through their investment bodies such as Paiiz, czechinvest, Sario etc. at BPO conferences in the CEE region. A new and meaningless war of words has been underway for the past 5 years. We need to rise to a stateless multinational mindset.

Posted in : Business Process Outsourcing (BPO), Captives and Shared Services Strategies, Finance and Accounting, HR Outsourcing, IT Outsourcing / IT Services, kpo-analytics, Outsourcing Heros, Sourcing Best Practises, Sourcing Locations