So the long debated and much anticipated saga of the Aviva BOT (Build-Operate-Transfer) has finally been resolved, with WNS Global Services taking on a $1 billion contract to become the British insurance giant's BPO provider of choice for the next 8 years. WNS will be assuming all of the current 24/7 Customer contact center work and some of EXL Service's F&A work, with the latter's contract remaining until 2012. This contract follows a storming 2007 for WNS, where the Mumbai-headquartered firm has made significant inroads into both financial services and retail sectors, in addition to its already dominant position in the airline sector.
Some key points
This deal will likely propel WNS close to a 10% marketshare for F&A BPO
WNS's recent acquisition of BizAps gives the firm much-needed ERP enablement skills at a time the firm is making aggressive strides to compete for enterprise BPO deals – a key requirement
Not a vote of confidence for the much-vaunted BOT model for business processes – and Wall St. also seems to be going cold on BOT. It's interesting that Aviva is electing to move to a straight BPO model at the same time it is expanding aggressively into the US domestic insurance market
WNS's revenue has rocketed to $460m for fiscal 08 – a 32% hike over 2007, ever since our popular guest columnist Deborah Kops took over their marketing.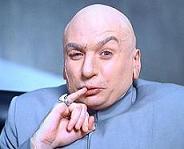 '
'
$1 Billion Dollars….
Posted in : Business Process Outsourcing (BPO), Finance and Accounting