I have been an avid book reader for as long as I can remember. And when I look back, I am amazed how my process of book selection has changed over time from the wisdom of crowds to the wisdom of experts. There are parallels to the outsourcing industry, including sourcing advisors and analysts.
While I was a student, I had enough spare time (this was before the internet era in India), and I used to read a variety of books. I didn't care about the advice of experts back then. I used to go to bookshops, browse the books and bought the ones I liked. When I say bookshop, I don't mean likes of Borders or Barnes & Noble. In India, especially in Delhi, students hang around these kinds of weekly book markets that open on streets—only on Sundays, when regular shops are closed and are student-pocketbook-friendly. These markets have second-hand books, stolen books, pirated books, all in one place—and believe me you can't tell the difference!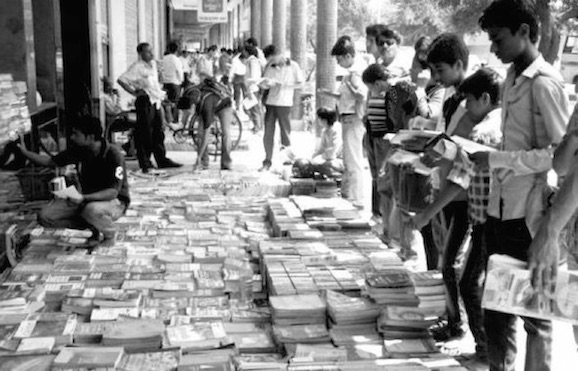 I was amazed at the risk these weekly booksellers would take and physical hardship they endured moving the books books in and out every Sunday. I asked a bookseller once how he decided on his book selection because he'd have to carry unsold books back home at the end of the day via not-so-friendly public transport. He said he asked people around in the trade which books are being sold in the big bookshops, and he tried to procure them in a cost-effective way. I didn't ask details of his cost-effective procurement ways, but this bookseller—along with other booksellers in this market—relied on the wisdom of crowds.
Fast forward to the internet era: Amazon and its best seller rankings in different categories play the role of the wisdom of crowds. Later on Goodreads came along, which took the wisdom of crowds in book selection to an another level; Amazon acquired Goodreads in 2013.
By the time Goodreads came, I was few years into my professional life and had loyalty cards of many leading bookstores. I didn't need to visit Sunday street bookstores any more. But my behavior remained same (i.e., I still relied on the wisdom of crowds). I was buying books using Goodreads/Amazon recommendations. But there was one problem—I didn't have enough time to read.
Also, I was frequently annoyed when I realized that my precious reading time was often wasted on books that didn't really interest me. I later realized, using analytics on my unread books, that I could now read only 5-6 books in a year. My risk profile has become bigger because my time was now a more precious resource, as I juggled my professional and personal lives. I didn't want to waste a couple of months reading a potentially boring book. Also, unread books in my library were annoying me because reading them were becoming my to-do list—and I hate to-do lists. The pressure of reading was overwhelming the pleasure of reading.
So I decided to rely on the wisdom of experts and not buy more than 5-6 books in a year. I now rely on book recommendations of few experts I admire, such as Bill Gates, Elon Musk, Warren Buffet, and Mark Zuckerberg. Also, there are a few more folks I know, who are not as famous, but nevertheless give equally good recommendations. I mainly select my books out of their recommendations.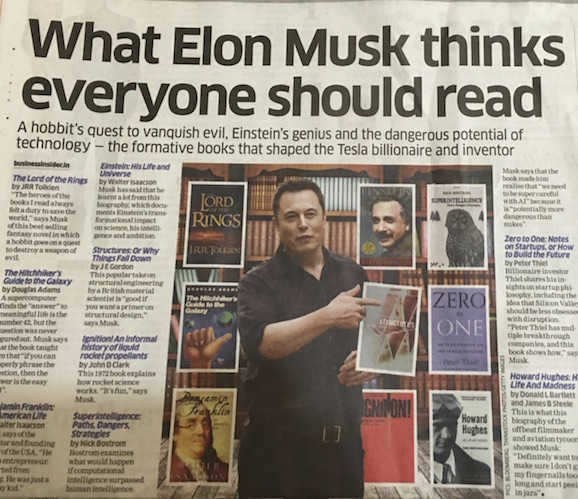 In the outsourcing industry too, the wisdom of crowds and the wisdom of experts come into play but in a different way.
How does the wisdom of crowds play into the selection of service providers? The best example might be a service provider's performance in the stock market. Service providers that are doing well in the stock market are better companies—at least according to wisdom of crowds. Who has not heard "No one ever got fired for buying IBM" in the last century?
But that was so 20th century! The companies performing well on the stock market might not fit an enterprise's needs for a particular geography, industry vertical, service line or specific solutions. What about some of the companies that have are not listed in the stock market?
Here comes the wisdom of experts—or analysts and sourcing advisors. Analysts come first in the value chain and give enterprises the overview of the industry and help them identify good companies in their choice of industry, geography and service lines. The sourcing advisors come later. They advise enterprise on their specific needs and solutions and run the sourcing process. Enterprises that can afford to pay for analysts and sourcing advisors can rely on the wisdom of experts. The rest rely on the wisdom of crowds.
What if one firm can offer the wisdom of experts at the price of the wisdom of crowds? I don't know if any of my sourcing advisor friends can do this (a disclosure: I am a former sourcing advisor), but analysts (not legacy) can do this, and that's what HfS Research is trying to do by offering 75% of our research free. So enterprises/individuals who can't pay for the wisdom of experts can also have a view of service providers better than the stock market!
Posted in : Business Process Outsourcing (BPO), IT Outsourcing / IT Services, The As-a-Service Economy