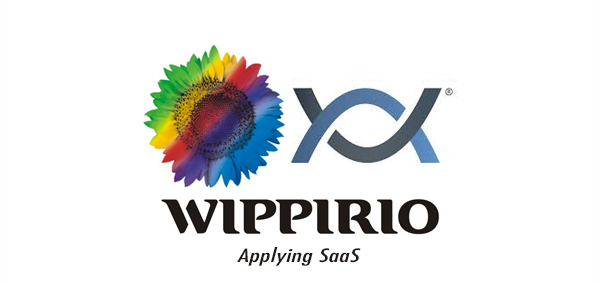 Consolidation in the SaaS services market continues apace with the boldest move yet by an India-headquartered service provider into the SaaS services market to date. Wipro has announced its intention to acquire Appirio, one of the strongest and most respected independent cloud services brands in the world for $500m.
This is a significant deal in a services industry struggling to find fresh paths for future growth, with revenues slowing and the traditional model of outsourcing around SAP and Oracle environments commoditizing. This has especially been the case with the Indian majors, whose leaderships are starting to panic with their hyper-growth days now a thing of the past. In our view, Wipro is stepping up to the plate right where the future growth lies, by adding significant capabilities around Salesforce, Workday and ServiceNow platforms, in addition to bolstering its digital and mobility capabilities in the retail and media spaces. Our concerns are whether Wipro can truly integrate the two firms effectively, with a poor track record of Indian-US acquisitions (Lodestone/Infosys and Genpact/Headstrong are example of mergers which struggled from both a business and cultural fit.)
Adding SaaS consultants to compensate for declining legacy ERP services revenues is the new enterprise services game
The traditional Western service providers have been hard at it picking up the niche "As-a-Service" providers, most notably Accenture's acquisition of DayNine last month, IBM picking up Meteorix and KPMG's acquisition of Towers Watson's Workday practice in the Workday services ecosphere, and Accenture/Cloud Sherpas, IBM/Bluewolf and Capgemini/Oinio in the Salesforce market. While the Accentures, IBMs and Capgeminis et al have been in a hurry to replace declining ERP services revenues with the implementation and consulting dollars around the hot enterprise SaaS platforms, the Indian heritage majors have been notably absent in the SaaS services space. Until now.
The acquisition strengthens Wipro's position in the Salesforce services market and gains it access to the fast-growing Workday services market. Appirio gains important global scale, particularly to boost delivery capability in Europe, and strengthened offshore capabilities (Appirio already has a delivery location in Jaipur).
Consulting + IT integration + BPO + Global Delivery Scale = Huge potential for Wippirio
Based on the data collected for the HfS Blueprint Report: Salesforce Services 2015, we estimate the combined Salesforce certified consultant pool to be 957, which places it just behind market leaders, Accenture, Cognizant and Deloitte. In Workday, Appirio has approximately 210 certified consultants and a wealth of experience with a total of approximately 419 projects and ongoing engagements, based on our HfS Blueprint Report: Workday Services 2016. With Wipro's massive scale in IT services and its $720m dollar BPO business, the combined entity has huge potential if its leadership can get the integration right. Moreover, the merged entity is one of a very small band of BPO providers which has a massive call center scale and client depth and a worldclass Salesforce implementation capability. There is also future opportunity to bring together the firm's strong F&A BPO presence with the nascent uptake of the Workday Financial Management suite, in addition to supporting HRO engagements based on the Workday HRMS and HCM platform.
Both providers are known for strong technical skills and have invested heavily in tools and technologies. Wipro has developed a wide range of Salesforce1 platform based solutions, including industry sector focused offerings, such as its Physician Relationship Management solution. In addition, Appirio's web development services around Salesforce and Heroku have led to some very impressive work for clients such as Eli Lilly is a major plus for Wipro. Appirio, for its part, has the industry renowned Appirio Topcoder Platform, its proprietary crowdsourcing development platform, which now has nearly a million members. Moreover, Wipro's focus on management services complements Appirio's clear strengths in implementation services. Both providers offer consulting services, but this remains an area to strengthen and market to prospective clients.
Despite Wipro's investment in Wipro Digital, it is still known predominantly as a technology services partner which enables the digital experience, as opposed to designing it from the customer end. Appirio's digital and mobility focus, especially with retail and media clients, should benefit the merged entity considerably. Wipro should also benefit significantly from Appirio's Worker Experience approach, which helps organizations transform their employee experience, to gain additional credibility in the HCM and CRM markets. Aligned to this are also Appirio's expertise in servicing popular SaaS solutions Cornerstone-on-Demand (talent management) and Medallia (customer experience management), not to mention acumen in servicing corporate Google environments
Depending on the success of the merger, clients can potentially look forward to a full service suite offering around Workday, Salesforce and ServiceNow, with a focus on business outcomes. Wipro and Appirio clients we have spoken to in these markets are already pretty satisfied, highlighting Wipro's ability to provide proactive advice, and Appirio's focus on customer satisfaction. A smooth merger in the services industry is, however, seldom possible and a lot hinges on Wipro's ability to hold on to the best talent at Appirio (there will be several hungry Workday partners ready to pounce) and integrate offerings. More importantly, the challenge of integrating cultures and business could be massive, especially since Wipro has to change mindsets, working attitudes and break down its internal business silos, to take full advantage of the potential here. If it pulls it off, Wipro will be joining the front-runners of the SaaS services market, and develop a strong differentiation from the other India-headquartered service providers.
Bottom Line: Wipro muscles its way to the front the SaaS services market, with few left worth buying. Does this leave the other Indian majors out in the cold?
With this acquisition, Wipro is officially the leading Indian major in the SaaS services space, boasting significant Salesforce resources, a decent sized ServiceNow practice and, perhaps most excitingly, a Winners Circle caliber Workday practice: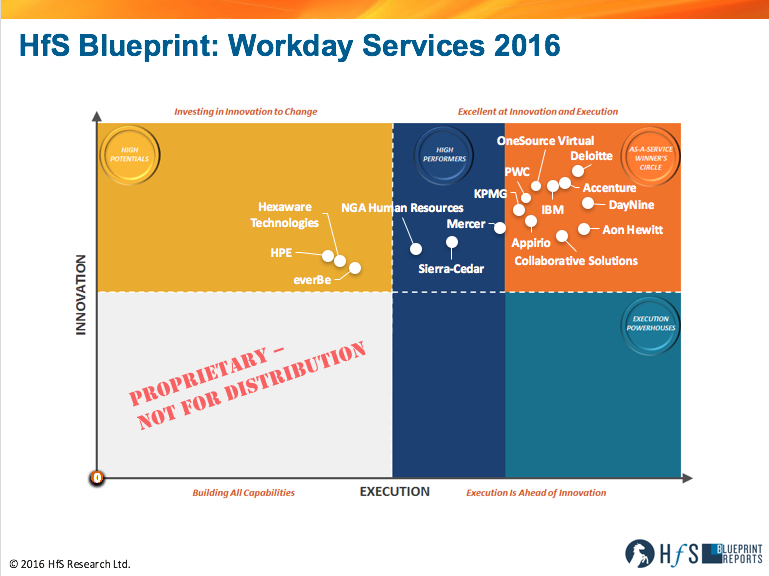 When you consider DayNine is now part of Accenture, you could argue that only OneSource Virtual and Collaborative Solutions are the last two "pureplay" As-a-Service providers left in the Workday ecosphere worth acquiring to come close to matching Wippirio's combined strengths. So does this leave the likes of Infosys, TCS, HCL, Cognizant, Tech Mahindra et al out in the cold when it comes to being serious enterprise SaaS providers? Surely one has to make a move soon to add expertise and depth to compete effectively.
Posted in : Business Process Outsourcing (BPO), IT Outsourcing / IT Services, SaaS, PaaS, IaaS and BPaaS, The As-a-Service Economy