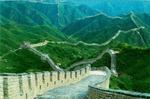 The Guardian put out an excellent report last week entitled "Behind the Great Firewall", which discusses the Internet popularity in China, and the fact that there will shortly be more Chinese online than Americans. The piece does a good job pointing out how much the Web is impacting society, but what concerns me is the fact that the Chinese government is working extremely hard to increase its level of censorship and keep the Chinese Internet-world sectioned off from the rest of the world. The Guardian has since followed up with a further report entitled "China's New Internet Purge", which discusses how the Chinese government is ramping up its attempts to close down it's "Black Web" bars. Just last month, there were 868 arrests made of people providing "unhealthy" content. Google reports that the most searched for words in China are related to "money" and "technology", which indicates that this "unhealthy" content probably wasn't all pornography. People talk a lot about how China will be changed more by the Internet than the Internet will change China, but if the Chinese government manages to keep most Western sites from being accessed, and persists with stepping up attempts to block this "unhealthy" content, then surely there will be a limit to the level with which China can become "changed"? How far could the Chinese government go to restrict the Internet within its borders? And will the Internet really change China to a great extent if their citizen are only interacting amongst themselves across controlled media. If it's a battle for restricting information online, then surely the player with trillions of dollars will win out?
As we discussed here a few week's ago, there are some clear challenges with China becoming a dominant force for delivering outsourced, or offshored, knowledge-services for Western businesses. One of the key reasons for the success of India and the Philippines, for example, for delivering outsourced services such as application development, insurance services and accounting services, is the ability for their workers to learn and assimilate with Western business culture. Interaction with Western staff is vital, and so is the ability for offshore workers to research information in the Web. If the Chinese middle-classes are continually blocked from integrating their online culture with the rest of the world, won't this impact their ability to assimilate, understand Western business culture and deliver knowledge services for customers outside of the Great Firewall? They have proved themselves highly proficient at producing physical products in China at very low cost, and have clear potential to develop their engineering services on a global scale, but the constant attempts to keep China sectioned off from the rest of the world over the Web could substantially hold back the country from delivering knowledge-based business services for Western companies. If their development is stifled through restricted access to information and people outside of China, they could be left performing knowledge tasks that require very limited "business thinking" , for example data-cleansing services.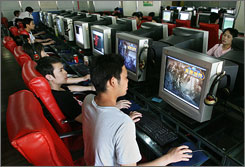 '
….who's this Barack Obama guy?
"
Posted in : Sourcing Locations