The software industry has – for decades – dealt with the whole "best of breed" versus "integrated application suite (ERP)" quagmire, the scenario centered on whether clients are better off trying to manage a whole variety of individual products themselves, via-à-vis having a ready-made integrated suite of applications.  These arguments are surprisingly similar to the debates raging in the outsourcing industry today.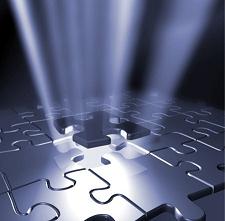 While a best-of-breed (b-o-b) approach can provide the client added quality (or functionality) and control over its suppliers, the prohibitive cost of managing multiple service providers (or applications), combined with the increased need for unique skillsets to integrate them into the business, favor the multisourcing (integrated-suite) route.  And, while many enterprises have persisted with a b-o-b software strategy, both Oracle and SAP have been vacuuming up many of the niche application products, whereby presenting the client with the integrated-suite strategy, whether they initially wanted it or not.  While outsourcing providers are generally not as acquisitive as software providers for a number of reasons, their need to add process depth, industry expertise, technology enablement and scale to their global services offerings naturally narrows down the playing field over time, as outsourcing engagements become more global and complex.

The crux of the b-o-b versus integrated-suite debate isn't centered on the client receiving the best technology, or the best functionality, it lies in its skills to integrate the applications into the business and create a training ground for its staff to continually optimize the platform to help the company keep costs at a minimum, streamline processes to eliminate efficiencies on an ongoing basis, and operate in a global economy.  It's alarmingly similar when we examine clients' outsourcing strategies.  While in the ERP world, everything centered on the capabilities of IT to support the business direction with the optimal IT backbone, in the sourcing environment, a similar onus is being placed on all the operational leaders with an optimal global sourcing backbone.
While many companies have gone down the path of selecting one "b-o-b" vendor for applications development and maintenance, another for HR BPO, another for F&A BPO, another for procurement BPO etc., an increasing number are now looking to narrow the playing field, realizing that where synergies exist on the vendor side across applications and processes (often termed as "bundling"), deliberately driving breakages between these synergies creates an extra layer of governance to piece these together.  And while the client may have more control and contractual leverage over its vendors in these situations, it is often adding increased inefficiency to the overall process, in addition to the incremental cost of having a larger governance team to manage it.  Moreover, acquiring and developing those governance skills is a tall order for most companies today.
In most sourcing instances, one ITO provider may be more accomplished at application development and maintenance than the BPO provider providing the corresponding business processes, or vice-versa. However, if one provider can demonstrate its application staff will be working in tandem with its business process design and operation delivery team in an organized and orchestrated knowledge transfer process, then the odds are the client will be better off deploying that single provider for a bundled engagement.
As the ERP experience taught us, it's often not the quality of the individual components that deliver the ultimate business value, but more the synergies and integration points between those components.  In outsourcing, those integration points are delivered by a combination of people, technology and processes, so why should a client separate these out in instances where these integration points will be made less efficient and harder to manage?
Posted in : Business Process Outsourcing (BPO), Finance and Accounting, HR Outsourcing, IT Outsourcing / IT Services, Procurement and Supply Chain, Sourcing Best Practises