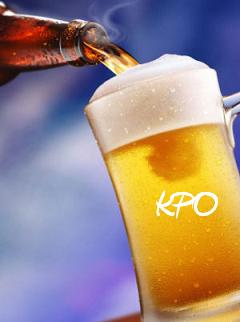 During this year's NASSCOM BPO summit, we were subjected to a deluge of three-lettered acronyms which (let's face it) aren't particularly relevant today – as Pramod Bhasin so eloquently opined. And while "BPO" is clearly a broad and fluffy term that is now used to to describe any type of outsourced process solution that isn't IT, "KPO" is even more vague. In fact, I discover a new firm daily which claims to have a "KPO" solution, ever since I invited every man and his dog to partake in my new research effort. And when you have the Chairman of NASSCOM asking "what the hell is KPO?", you know there is a communication issue out there.
So why should we care?
Because "KPO" is truly the next phase of Business Process Outsourcing. Until now – and for a little while to come – BPO has represented largely transactional processes being offloaded to offshore locales with a service provider, sizeable employee remediation from the buyer, and quickfire cost-savings resulting. And if the service provider can muck through to some sort of adequate operating state within a couple of years, the engagement can be largely deemed a success. All-in-all, most firms have pretty much trimmed their payroll, accounts payable and customer service staff as much as they can feasibly manage, and once they have moved into a BPO engagement, this is normally the limit of savings they can hope to achieve from offshoring their transaction processes to a third-party provider. Within a couple more years, there won't be many medium-to-large firms left which haven't outsourced most of their transactional processes where is makes business sense to do so.
The next wave of savings will occur from buyers moving elements of higher-value processes over to third-parties, where onshore costs are high and skilled resources often scarce, in areas such as analytics, front-office finance, legal contract development, marketing, clinical data analysis, research and investment services.
Moreover, the manner in which this next outsourcing wave will happen is going to be different. Instead of broadscale employee remediation, buyers will take-on piecemeal services in relatively small initial projects delivered by high-qualified personnel, whose rates are still three times lower than the cost of using qualified onshore employees. And many buyers will not move immediately into multi-year outsourcing contracts, they will pay for these "PhD Services" by the drink – often weekly, monthly, or by the project.
Nervous CFOs, previously anxious about moving too much too quickly to an outsourcing provider, will be much happier to experiment with services they need, find a comfortable medium that works for them, and not have to make tough employee-remediation decisions off-the-bat. They can take their time, transition into an outsourced environment at a pace that suits them, and get access to the incremental talent that they need. Moreover, financial services firms, suffering from the credit-crunch, will be intrigued by this model, as they seek quickfire solutions to resolve resource constraints that do not require major surgery on their own operations. These guys are simply trying to get through their next quarter in this economy, and the thought of major multi-year commitments are simply indigestible for them in this climate.
This new model is beginning to have a significant impact on the way companies are sourcing services globally. And it will move quicker than we expect (remember F&A BPO). And it will threaten other incumbent services providers that deliver high-value business services. The leading consultancies better wise-up to this model, or they will find their share of the total knowledge-services pie being gradually eroded.
Posted in : Business Process Outsourcing (BPO), Finance and Accounting, kpo-analytics, Sourcing Best Practises