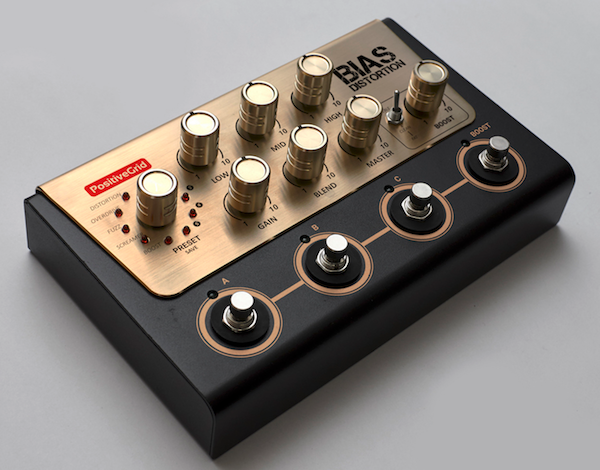 One of my biggest gripes with some analysts is that they clearly develop preconceptions about service providers and struggle to deliver a balanced view in their research – they have their favourites and struggle to recognize when others are improving their capabilities. And what's bothersome here, is that they don't realize they are doing it.
So I've decided to do something different to make sure I don't fall into that preconception trap and force myself to give everyone a blank sheet of paper before we embark on our groundbreaking 2017 Blueprint, which will be bolstered by 300 references from Global2000 clients… I'm just going to get all my preconceived opinions out there now, so providers know where they need to prove me wrong, or validate where I am right.
You may have already seen that HfS Research is expanding our focus on the IT services market in 2017 (see press release). An initiative lead by Phil Fersht, myself and Tom Reuner. I will be leading the infrastructure and cloud part of the story. As part of the preparation for the infrastructure management services blueprint, I wanted to write down my own personal bias – those traits that immediately jump into my cynical old brain, when I think of the various infra services providers. So I am clear where I stand and what I need to get past to do a good independent assessment.
So for those that are interested this is where I currently stand. My message to those that want to question any negative opinion is confound me. You know where I stand.
| | |
| --- | --- |
| Provider | My Starting Point |
| IBM | The daddy of infrastructure services. Technically very solid, services still seem unevolved – even with the acquisitions of the likes of Softlayer and Gravitant seem not to have a coherent/consistent message around infrastructure services. The whole cloud story within IBM is disjointed – bluemix, cloud brokerage, hybrid – as a firm it has all the pieces but seems to have trouble bringing it all together – or at least explaining to me how it fits together. Great consulting and transformation capabilities particularly suited for the very largest of enterprises. |
| HPE | Ignoring the limbo state HP (or whatever it ends up being called) are going through thanks to the spin-off and merger with CSC. HPE had a good hybrid cloud story, I particularly liked the ambition for its cloud ecosystem. Like IBM it has a history of being very capable, particularly with the very largest of deals. Probably one of the few providers to be able to manage the very largest multi-billon dollar infrastructure deals with mass transformation. In some ways HP had the business messaging and cloud story that IBM lack, but a lack of cohesion and financial problems hindered progress. |
| CSC | CSC embodies what is wrong with traditional outsourcing, which is slightly unfair as the last pure outsourcer left standing. I can't help myself I associate CSC with change orders, lift and shift, and first generation outsourcing. I think largely unevolved, in spite of some progress toward As-a-Service with the acquisition of ServiceMesh – but tired and now in limbo thanks to HPE deal. |
| Accenture | Apart from the uninspiring name, I like the Accenture Cloud Platform, I like the agreements with AWS, Microsoft and Google. Accenture is playing to its strengths in infrastructure by looking to be the consultant and advisor leveraging best in class infrastructure provision to deliver customers a managed service experience. It has great long term experience with Microsoft through Avanade. But I'm left feeling that infrastructure is a means to an end with Accenture rather than a passion. Although for a provider like Accenture that is probably right. |
| Fujitsu | Traditionally a strong infrastructure player, perhaps stronger on the desktop, solid investment in cloud, but not much penetration/mindshare outside of Asia. I suspect Fujitsu have something interesting to say, but I'm not sure if it is able to communicate coherently to customers. |
| Capgemini | I get the impression that infrastructure is not what Capgemini wants to sell. But infrastructure was a large part of its heritage and it ran some very big traditional outsourcing deals in the past – particularly in the UK. Not sure it has managed to find the right balance in hybrid world, some interesting stories around cloud, but I believe their destiny is elsewhere. |
| T-Systems | T-Systems has a great deal of technical no-how in development of high end hybrid cloud environments, however, it struggles to get the message to market outside of Germany. In some ways I think technically it is the best at genuine hybrid cloud infrastructure, particularly in situations where real performance or complexity is required, even if it is not the best it is at least in the top 2-3 in terms of the quality of the service delivered. |
| Atos | Atos have some great partnerships in this space around high end infrastructure management. They have a good roadmap for hybrid and software defined datacenters thanks to VMWare and investments in automation. Atos are in a position to take some big deals based on the quality of the infrastructure they are able to deliver. The issue is a lack of momentum, and ability to articulate a game changing proposition to the market. |
| TCS | I lazily lump TCS and HCL into the same group in terms of infrastructure. Great at taking on horrible legacy infrastructure and managing it more efficiently. TCS seem increasingly conservative in approach so I'm not sure how cutting-edge the infrastructure will be, but there is no doubting the technical strength and it has plenty of resources to throw at any issues. I always this TCS, with Cognizant, are the hungriest of the offshore players. |
| Microsoft | Second biggest, second best IaaS (certainly in terms of feature/function). Much more enterprise focused and enterprise ready than AWS, big in-house services team, ability to transform and add value in large partner led propositions. It lost much of it's arrogance in the late nineties. |
| AWS | OK AWS is the biggest and probably the best public cloud, certainly in terms of scale, and feature/function. Very customer centric, always innovating and adding to the platform. Small internal service team, so reliant on partners. Great customer stories and case studies. Although it seems to be run for nerds by nerds. Seems to have inherited the arrogance of a late nineties Microsoft, but if you grew a >$10Bn revenue company in 10 years, you might be arrogant too. |
| Cognizant | A bit like Wipro (below), I was never 100% sure that Cognizant's heart was in infrastructure. A growing part of the business, but not as much success as HCL and TCS at grabbing its share of the first generation outsourcing business from the old school incumbents. Yet to really communicate a strong message around future of infrastructure – which may reveal the firms loftier ambitions. Not an organization I would ever count out given its traditional hunger, but its infrastructure message got lost in translation. At least with me. |
| Infosys | Impressed by Infosys cloud ecosystem hub, particularly in terms of ambition around infrastructure and roadmap, perhaps the best of the offshore providers. At least from what I have heard and absorbed. Although I question the success of this initiative to date. |
| Wipro | I tend to think of Wipro as an also ran for Infrastructure services amongst the big offshore providers. Like Cognizant, haven't been as successful at winning business as HCL and TCS in this space – hasn't been as big a push to innovate as Infosys. |
| HCL | Similar to what I said for TCS. Strong at lift and shift. Strong at modernizing. Very capable at untying the Gordian Knot of old deals. Although I suspect they are all tactical strength and little strategic direction in infrastructure. |
| Unisys | OK – this is where it gets hard. Unisys were traditionally a strong IT Outsourcing shop. But, much like CSC there is a whiff of decay about it as a business. Traditionally strong on the desktop – but who cares? |
| CGI | I am not as familiar with CGI, at least its global proposition as some of the other providers here. Very much an old school service provider. Strong business until the acquisition of Logica just seems to have had its energy sapped by this painful merger and lost its way. |
So prove me wrong, or assure me I'm right… drop me a line when you get a chance at Jamie dot Snowdon at hfsresearch.com
Posted in : Cloud Computing, IT Outsourcing / IT Services