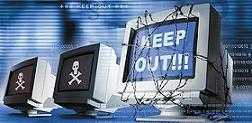 I had this private debate with a number of peers in other analyst and consulting organizations recently, and wanted to share some of the discussion points with you all here.
In our recent discussion "Think before you fire: The cost of replacing IT talent", we discussed the issues facing  many companies who were too trigger-happy to scale back their IT wage-costs, and ended up spending a lot more in the long-run when replacing the valuable knowledge of their business systems.  At the same time, we see even more firms held back by IT departments that have failed to move with the times – and none more so than mid-market firms that simply cannot afford to employ the best quality IT staff.   And while we can debate the fine points about business processes moving to offshore or fully outsourced models, you sometimes forget how critical IT is to getting things done. 
IT is an impediment to many businesses: Companies need to develop an IT capability that doesn't impede their ability to operate, but acts as a facilitator tying their business needs to their industry.  In this this cut-throat economy, companies need to be able to have immediate access to data on their customers, their suppliers and their employees.  They need to be able to react to changes in demand, be able to scale-up, or scale -back their staff globally, and need to have immediate insight on their channel to market to keep ahead of the competition.  If your company cannot get you the information on your business you need when you need it, you could seriously go out of business in this environment.
Dated IT skills and applications are dangerous: The horror stories of backward IT I constantly hear from people never cease to amaze me.  While it's easy to sympathize with IT staff complaining about lack of budget, lack of good applications etc., it comes across loud and clear that many of them haven't had a day of IT training in years.  Business executives are constantly finding new ways to provision the IT they need to do their job: for example CMOs signing up for Salesforce .com, or HR VPs Successfactors.  Smart application vendors are finding ways around the IT department and developing intuitive SaaS applications that executives can deploy themselves, where they have no reliance on internal IT.  And eventually Cloud Computing will enable us to circumvent creaking hardware infrastructures.
So what happened to IT adding value?  In the heady days of the 1990's, I recall staff constantly taking themselves on training courses, learning new programming languages, operating systems, network skills – but something seems to have happened in recent years.  Did IT staff get too cosy?  Why do many companies still have IT staff who can only program in Visual Basic or Microsoft Access and limit email inboxes to 100mb (when you get 20gb with your freebie google account).
In the '80s and '90s, companies could get ahead by having smarter IT than their competitors, but now IT seems to have become a roadblock to success.  I'm not going to enter into a diatribe on how outsourcing IT can transform a business, while saving money, but you do start to ask questions as to why so many business leaders today still seem scared rigid to look outside their firms to source the skills and talent they need to bring their businesses into 2009. 
The leading IT services firms today are readying themselves for a fresh assault on the middle-market and this will be a key dynamic in the coming couple of years – especially as the high-end enterprise market is saturated.  Desperate times will drive many firms to make brave decisions – and disposing of poor IT might just be one of them.  What do you think?
Posted in : IT Outsourcing / IT Services, Sourcing Best Practises