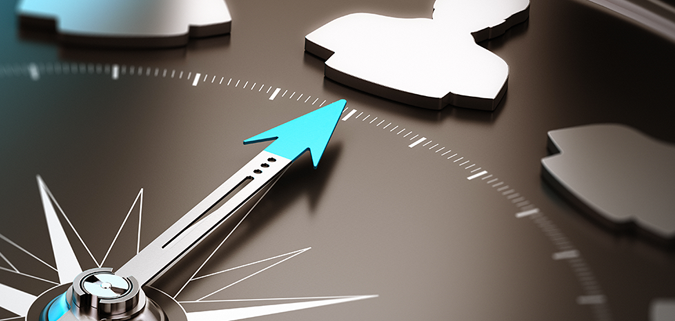 The market for talent has seen massive fluctuations over the last eight years. The 2008-9 global recession caused massive employment contractions across all major regions; however, the tide has now really started to turn. In recent years we have been witness to one of the longest sustained periods of economic growth in the last 100 years, and with this, the need for fresh talent is on the rise.
Coupled with the rise of the intelligent digital business, these two market dynamics have changed the way organizations have to approach recruiting new expertise and mindsets. With employees now augmented by this technological innovation, the potential for increased efficiency gains and quality of service delivery is greater than ever.
Here's the talent challenge now: Employees now, more than ever, need to bring the ability to truly impact an organization's bottom line, and recruiters need to find and attract them into their companies.
Candidates, particularly passive candidates, are in the driver's seat and are becoming increasingly particular about which companies they will work for, doing their due diligence to find their right match, using the abundance of information at their fingertips. For today's candidates, work-life balance and a fulfilling work environment are now at the forefront of candidate's decision-making process. In addition, many candidates are now exploring contractual work; and this, coupled with increasing project specific assignments in the workplace, is leading to an increasingly active contingent labor market.
So what does this talent acquisition challenge mean for RPO?
Traditional Recruitment Process Outsourcers (RPO) that aim to purely fill permanent positions are no longer often an ideal, forward-looking fit for many companies.
Many organizations are now either partnering with multiple service providers to fulfill RPO (mostly for full-time permanent) and MSP (primarily for contingent/contractor) services separately or looking at service providers that can provide both options. Therefore, HfS is now seeing a convergence of the MSP and RPO market, into a broader Talent Acquisition Services market.
About This Blueprint Guide
In the Talent Acquisition Services Blueprint Guide, we take an innovative look at the Talent Acquisition Services market, reviewing the market activity and a comparative analysis of the innovation and execution capabilities of 10 multi-national, multi-functional service providers.
These service providers have Talent Acquisition Services support capability in their portfolio—at least three of the following services: Candidate Selection and Assessment, Workforce Planning, Employer Branding, Onboarding Services and Candidate Care. Recruitment agency work is not in the scope of this Blueprint Guide but it does include outsourced Talent Acquisition Services on a contract basis that extends one year and beyond in duration. 
What does the changing market dynamic mean for recruitment stakeholders?
With service buyers identifying cost and shortage of talent as the predominant drivers in the Talent Acquisition Services market, you could assume that buyers should look for the lowest cost, high-volume Talent Acquisition Services provider, which therefore provide the lowest price but potentially the greatest number of candidates due to scale of operations and reach. Also, many buyers label themselves either cost or value play buyers, based on number of hires and scarcity of skillsets sought, and then source Talent Acquisition Services providers accordingly based on either cost or quality.
However, these sourcing tactics provide a false economy because they could ultimately negatively impact further business outcomes. For example, a sub-standard recruiting and onboarding function has been proven to negatively impact employee performance and increase the likelihood of churn. There is additional impact via an increase in the overall cost of hiring practices, reduced workforce productivity and negative impact on company culture.
With the rise of cognitive recruiting and sourcing platforms been able to identify talent in a cost effective manner recruitment sourcing no longer has to be delivered from offshore centers. Also, automated systems are removing much of the administrative work from the process. This means that the cost of higher value interactions with the candidate such as screening, interviewing and onboarding can be delivered from onshore or on-site locations for a lower total cost. Placing greater emphasis on quality interactions at this point has proven to increase employee productivity and tenure. In addition, these cognitive systems can also identify a better quality of candidate fit that leads to an improved cultural and performance fit of candidates by identifying and matching unique character trends and skillsets based on existing employee performance data.
As such, buyers should look to service providers that can support a proven record of higher quality recruiting services combined with the required level of scale, even if this means a marginal cost penalty at the front end. Therefore, it is vital to include the c-suite in sourcing initiatives and demonstrate long-term ROI of these initiatives. Engaging with a service provider that understands your ultimate business outcomes, strategy and culture is a crucial element in the equation.
Ultimately, organizations are only as profitable as the persons they employ and recruiting practices should mirror this goal.
To access and download the Talent Acquisition Services Blueprint Guide, which provides an overview of market challenges and activity and a high level assessment of service providers, click here.
Posted in : Digital Transformation, Talent in Sourcing