Back in August 2016 we wrote about the shift left with offshore providers – we were recently reminded of this piece and asked to update the chart. Which we have done in the chart below. It's interesting to see if things have progressed, and as a prelude to the new results season approaching rapidly…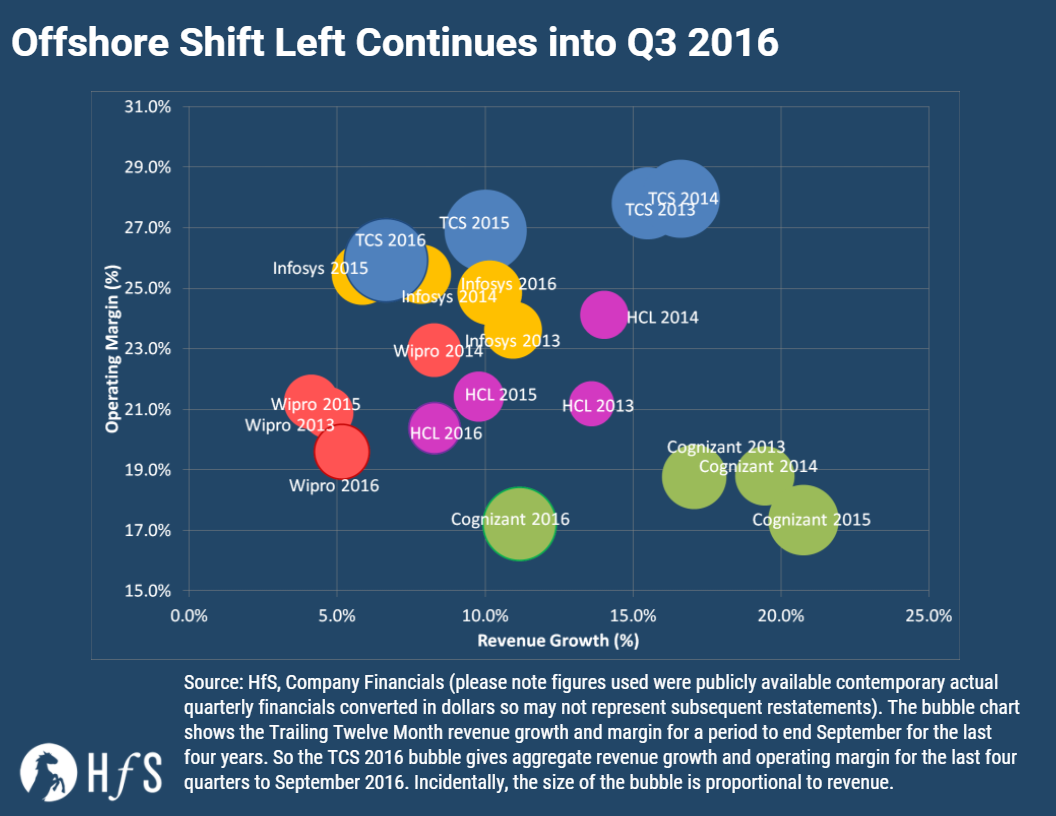 These results add fuel to Phil's thought in his Bandaid economy blog. With more traditional services markets slowing, largely because they support older business models. At the same time we see a rapid increase in wealth being generated by enterprises that are tapping directly into digital business models – with the digital pure plays like Amazon, Airbnb, NetFlix, etc. and the rapid adopters like Tesco's, CapitalOne, Staples, The Gap, John Lewis… Service providers need to find a way to tap into the money that is flowing into the technology and talent to fuel these increasingly ubiquitous digital business models.
We have been looking to quantify the total opportunity for the digital expenditure or the "flow of revenues over digital channels between business and consumers". We have started by quantifying the digital retails sales, but will expand to include business to business digital sales, travel and financial services expenditure. But below is a taste of this exciting work – with digital retail center stage and some estimates of the other components for North America to the right.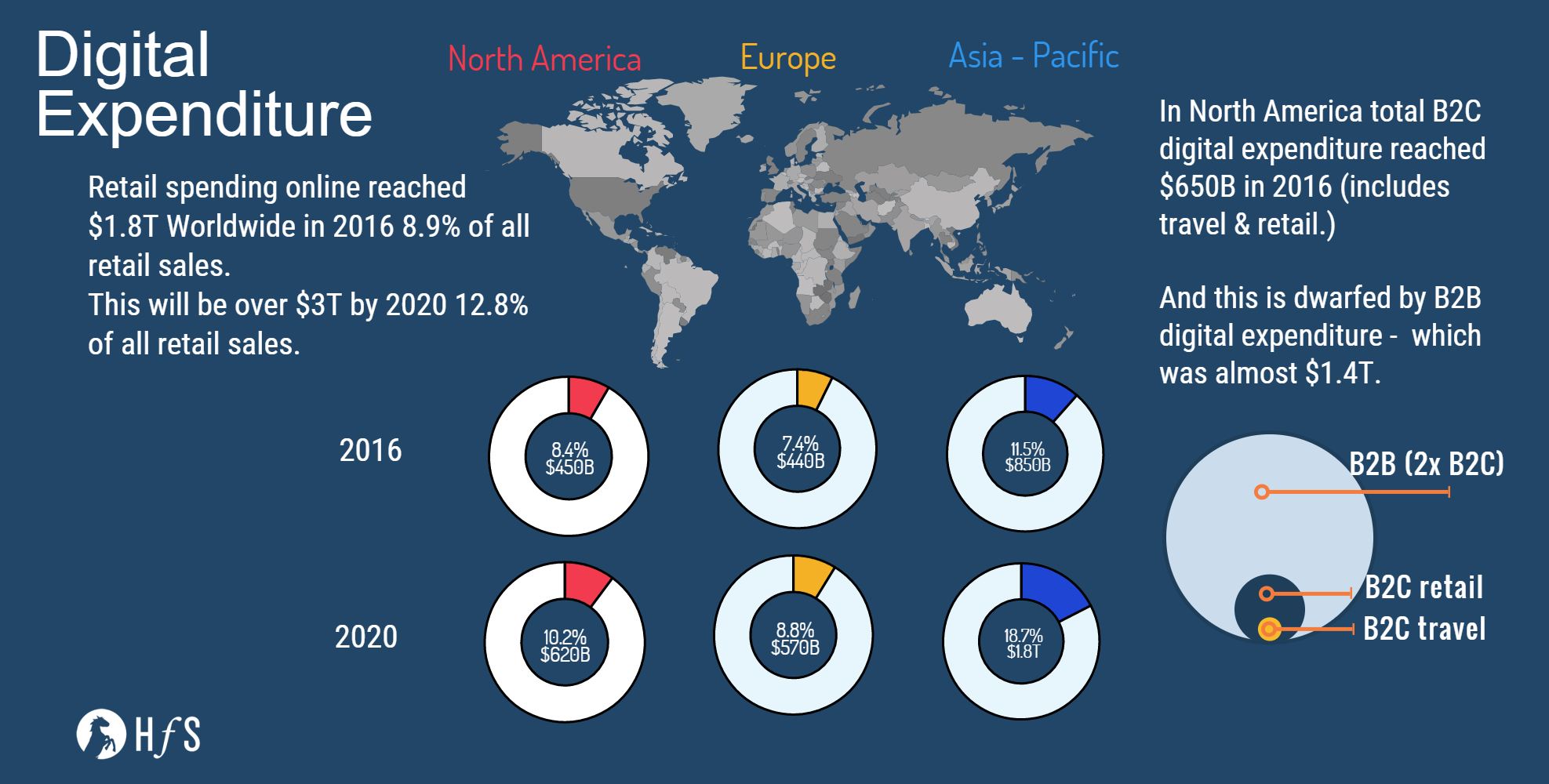 The Bottom Line – let's just say it again…
As we have said before long term success in the services market is dependent on inertia or the lack of it. Providers that are reacting quickly to the changing market conditions are still finding growth, and this growth is shifting from purely low-cost or offshore providers. This is starting to show up in the financial results more and more as services firms customers ambitions drop, revenue growth fades. The "cut until it bleeds" continuous cost-saving model for operations is creaking badly, especially in light of new technology solutions and an increasingly competitive environment for many traditional businesses.
We will be taking note of the full calendar year results that are coming up this month and next. But we expect the current shift left to continue as providers adjust to the market realities.
Posted in : IT Outsourcing / IT Services