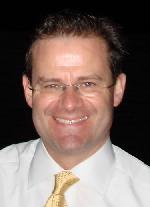 My good friend David Kinnear has been working hard to drive the Global Sourcing Council over the last year, and has some passionate views on how today's industry should approach global sourcing. David has submitted a compelling argument about how we should look at the longer-term remifications of the global outsourcing climate today. Before I send you over to David, I'd also like to draw your attention to the next meeting for the GSC in New York's Down Town Association next Wednesday 18th June. For more details click here. Take it away David:

The issue of Legacy has been on my mind for some time and it is on the minds of many just now. Regardless of party persuasion, an older generation gravitates with sadness to the many lives lost in world conflicts and with frustration to the economic immediacy of rocketing energy prices; younger generations move quickly with new forms of social community and communication – and they have been hugely instrumental in bringing world climate change to mainstream dialog. Young and old meet around global change and the drivers behind it.
These are just one or two of many major issues that (like it or not) impact us all – all being everyone in the world – regardless of race, religion, color, gender or orientation. Our legacy will be shaped by our response to these issues. Our many feelings of vulnerability and uncertainty now lead us to ask what lies ahead for our children and grandchildren. We don't doubt their ingenuity and survival skills – but we wonder what it will be like for them – if this is what it is like now. And we wonder what they will think about what we did.
So it is with legacy. It is about consequences. And learning to deal with consequences is that really hard part of growing up. Legacy is about what we did – or did not do – with the opportunities and resources we had. Who we learned to work with – and what we learned to do. Legacy is like a shadow – there, regardless, and unshakeable. Legacy is not the total measure of a person but it is an important measure of what we did with the particular opportunities and talents afforded us. Our future generations will reflect on this period in history and they will make judgments on our legacy – whether this is flattering or not.
Andrew Carnegie was a very successful businessman – even if, in his day, some thought he was a little 'nouveau riche' and not their cup of tea. He was not always Society's favorite chap. He experienced personal adversity and the scary side of business risk – and overcame all to be a truly successful merchant with no need of funny accounting to turn a profit. He was, as they say, the real deal. And he could have remained this – a happy, successful and prosperous man who owed nothing to anyone – and perhaps none of us would have been the wiser today. But he elected to take what he had created and use this to much greater effect. To be sure, this is why we know who he was and why we reflect so positively on his legacy.
It was the unflinching, authentic, granite-like story of Andrew Carnegie – and what he did with what he had – that inspired the creation of The Global Sourcing Council just over a year ago – together with the message it delivers on the legacy of the global sourcing sector.
If you are reading this article, you are part of the legacy of the global sourcing sector that is evolving as we speak.
The outsourcing industry is not, let's face it, the most popular – for a whole variety of reasons some more valid than others. It might be easier to be part of the media and entertainment sector. Sorry to say, whether you agree with Lou Dobbs or not, some of the negativity around this industry and some of the questions on the part of investors about the growth and value prospects of this sector stem (I think) from our own actions and complacencies. We stay largely in the shadows; we are known to cut but not as creators. We are seen to take but not to give. We invest in ourselves but do not reinvest. And this is why many journalists and politicians have a field day with the sector. And why shouldn't they?
One could argue that we are paying the price of failing to lead. If we continue on this path, the sector will pay a far higher price – just as other industry sectors have stumbled in the past. But the greatest price will be paid by those who do not have a voice, who do not have economic leverage and those who can be most productively helped by the actions of this industry if we find our voice.
As an industry, we already have a financial colossus and momentum that is capable (even now) of far more than it has demonstrated to date. That is, beyond the white papers and presentations on process efficiency and cost savings, lies a now critical role in driving socio-economic change at local, national and international level. In prompting and spearheading technology investment and innovation – developing the tools that will create new, future-centric jobs for existing and future generations. Turning an industry that tends to follow – into an industry that leads from the front.
If we stand still, we fall behind. If we do not invest, innovate and reinvest in both our client and domestic communities, we fail. We have missed a compelling opportunity that is ours for the taking.
As outsourcing industry stakeholders, we could do nothing and achieve modest financial success (and be largely forgotten over time). Or we can achieve memorable levels of accomplishment – by doing more with what we have than we do now. We can be leaders and drivers of change and investment in people and technology – taking the initiative to invest wisely in future generations, not just for immediate returns but also for longer-term returns and the knowledge that we have invested in our fellow global citizens.
As we consider the implications of global warming and the inter-dependencies of economies around the world, we must surely realize that there is an epic historical change underway and – ironically – the outsourcing sector is right in the middle of it. This industry is as global as it gets. This industry is all about human capital – the extraordinary, wonderful and invaluable asset common to all countries, people.

It is all about people just like you and me – who typically aspire to work to feed themselves, their families and their communities. Who fear many of the same things but who perhaps speak different languages and will never actually meet.
This industry is all about people connected by technology and change WILL impact us all. If we stand still, we will fall behind. Technology will make many redundant all around the world and the issues we face of how to train and redeploy people will be widespread. We must plot a forward course that engages in dialog and concerted investment in enabling technologies that create new and far-reaching employment opportunities.

This takes the employment debate beyond job elimination to an urgent focus on innovation and job creation. Not job insurance or unrealistic job protectionism – but bold exploration into new untapped areas of job generation, applying new creativities and new technologies that advance all participants and assist those that are most at risk of being left behind.

OK, what does that mean? It means we should be looking at ways to eliminate process-heavy, manual tasks – but while also investing in technology, education and training in new products, services that can provide a forward-stable working environment for MORE people, not less. It means that there are new opportunities all around us – even in our global warming crisis there are design, consulting, engineering, manufacturing, mining and construction work opportunities – that also help us save energy and reduce the impact of our economy on future generations.

Work brings a sense of purpose and hope to people. It is an extraordinary source of pride and grounding for many. Without it, many find basic survival becomes reality – very painfully. And it is a shortcut to many deep social problems.
Our industry stands at a crossroads – and we can elect a passive, self-centric path that benefits some but offers little to broader numbers of people. Or we can take the path less trodden – a distinct and bold alternative. On this path, we acknowledge what we can do – just by doing it. Just by trying.
This is surely good news. It takes some thinking about – and it takes some doing. But the alternative is forever to be regarded as the industry that 'takes but doesn't give' – the bad guys who take jobs and propose few if any solutions for future growth. The people that talked, the folks that ran analysis – but that was all.
The sector has saved – and generated – a lot of money for a lot of people. It has extraordinary growth potential ahead. But its history of reinvestment is shorter than this article. Herein lies the issue.
Any industry has to learn to give back – and the sooner the better. This is different from creating jobs to carry out the work. This is the over-and-above reinvestment in social advancement that sets good business apart – and reflects well on clients and providers alike. That puts legs on thoughts and ideas. That gives life and substance to thought-leadership. That generates fresh water in wells and healthcare for developing communities where a little goes a very long way. And, my personal favorite, provides education for the next generations and desperately needed investment in technology that will create new and vital opportunities for generations to come. We have such a compelling education opportunity here. The next Einstein could be sitting just about anywhere in the world and this industry might be the connector we all need to releasing that genius for everyone's benefit.

If we do not invest in our communities and if we do not reinvest in our socio-economic infrastructures, we have failed one of the critical tests of our time. Quarterly results, white papers and all the good intentions in the world will mean little or nothing if we do not take the opportunity which is ours (now) to be a catalyst for long-term change.
Tomorrow's building blocks lie at our feet. We have a legacy to build and the time is now. Beyond the talk, there is the walk.

Our legacy is still ours to make. Or it will be written for us.
What's (y)ours?
David Kinnear is a co-Founder and Research Chair of The Global Sourcing Council (GSC). The GSC is a global business forum addressing both the emerging business issues and also the socio-economic implications of global sourcing. David's past experience includes serving President and CEO for DDC HRO, a Director at Credit Suisse First Boston, and was an attorney for Linklaters and Paines prior.
Posted in : Business Process Outsourcing (BPO), IT Outsourcing / IT Services, Sourcing Best Practises