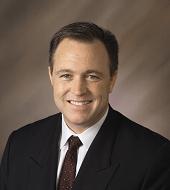 During  Part I of Lee's interview, he talked about the development of the global sourcing industry and how companies were now approaching sourcing strategy in today's economic climate.  In more Blackberry-smashing style, Lee goes on to discuss his theory of "innovation" within outsourcing relationships, and delivers some tips on how operations leaders can improve the performance of their service providers (without resorting to baseball-bats, water-boarding or enforced transition workshops at Epcott).
PF: Lee, what is your theory of "innovation" within outsourcing relationships, and are we really seeing it in today's engagements?
LC: I have a pretty simple theory of innovation. We aren't seeing it today because most of the clients today didn't buy it. Somehow we believed that
innovation would occur without investment (client and provider) despite the fact that when the services were internal, we had to be very mindful of reserving money to spend on innovation and chances are, we even had dedicated groups to make sure this work got done. In most (not all for sure) engagements, the price gets worked to the absolute minimum so the provider can win the deal. Often, there is one round of service innovation baked into the deal to get the prices to the point where there is a business case. This might last the first three years, but the term of most of these deals is 5 or 7 or 8-10 in some cases. I think in general, we do not contract and plan for investing in mid-contract and late contract innovation and we get frustrated that it is not there for free. I think I can safely say that most clients see one round of innovation that occurs somewhere in the 12-24 month timeframe. Past that, I don't think there is the presence of mind to plan for another round at 36 or 42 months, and I don't think we typically govern in a way that brings this topic back to the table in a meaningful way. Add to that the continual cost pressure on all sides; you've got a pretty harsh environment for innovation to live. I believe that if you want innovation, contract for it, be prepared to pay for it, and build it into your business case, and ensure your governance organization is ready to lead it.
PF: What steps should senior operations leaders take to improve the performance of their outsourcing providers?
LC: Great question. Simple answer. Make better performance pay out for everyone, not just the client. Ensure your contracts make this sort of thing possible (and fix them if they don't), and then create programs that deliver what I call the Southwest Airlines success model. These programs should significantly transform the service experience, while dramatically reducing BOTH the cost to deliver and the price to consume. It might sound difficult, but if that is the starting position, then it is not that hard to create, and then everyone gets to put the productivity in their respective future operating plans. It just doesn't work when there is only one winner.
These are shared services, and many people don't know the origin of the term. It is a common misconception that the sharing part means that two or more clients share from one provider, but in fact, the sharing that is intended by the term shared services was intended to mean that accountability for delivery of mutually satisfying services is shared between client and provider. What is your theory of innovation within outsourcing relationships, and are we really seeing it in today's engagements?
Lee Coulter is SVP for Kraft's shared services, where he is a key leader of the firm's corporate transformation program "Organize for Growth".  He is responsible for Kraft's IT services, global finance and HR shared service centers, in addition to the firm's BPO activities.
In Part III of this interview, Lee Coulter will discuss how he goes about evaluating service providers, and also some advice for budding sourcing executives today.
Posted in : Business Process Outsourcing (BPO), Captives and Shared Services Strategies, IT Outsourcing / IT Services, Sourcing Best Practises