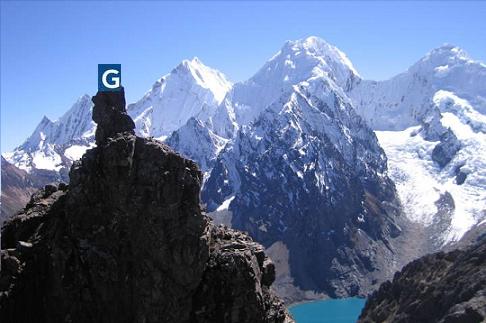 So the "great analyst roll-up" is in full swing, with Gartner's announcement today to acquire another competitor, this time the Burton Group, for 56 big ones.  This comes hot on the heels of my former firm, AMR Research, also being acquired by Gartner.  I won't go into the details of the mechanics of these mergers, as you can read exhaustive commentary, debate and analysis over at Carter Lusher's blog.  However, I did want to discuss what this means to our sourcing industry.
Limited choice for alternative opinions.  As most of Gartner's competitors couldn't really compete on brand, they've had to differentiate themselves to survive, and that meant finding areas of coverage that Gartner didn't do (or do well), and having analysts on staff who weren't afraid to rock the apple-cart with edgy, sometimes controversial, opinion and research.  While Big G has picked up some superlative minds from its latest acquisitions, its new challenge is going to be maintaining those edgy opinions, and not having them toned down under the glossy corporate veneer of the billion-dollar brand.  Whichever way you look at this scenario, we simply have to have more than two analyst voices dominating the opinion and insight of our $850 billion sourcing industry.  Why?
Why we need more than two "big" analyst brands.  You have to hand it to the Big G.  It has dominated the industry for the past two decades, has a great brand, and its "Magic Quadrant" is the envy of all Gartner's competitors.  Even if you don't agree with all the placement and positioning, buyers make decisions off that thing, consultants use it to justify their recommendations, and vendors spend a fortune attempting to "influence" their analysts (or at least they like to think they do…).  I, personally, have developed much of my career as a competitor of Gartner, working for smaller analyst houses such as IDC and AMR.  Most of my clients were also clients of Gartner, and I found they liked to have that extra opinion / validation, and were usually happy to pay for it.  They didn't want all their eggs in one basket.  I found the analyst industry worked well with several smaller analyst firms operating in competitive harmony with the Big G. 
Now, with many of these firms are continually being absorbed under the one common brand, many of these customers are going to look further afield for alternative opinion.  They're buying and selling professional services to bring major change to their IT provision and business operations.  Sourcing decisions are among the hardest companies will ever have to make, with careers on the line and competitive survival at stake.  Having the right validation, advice and opinion has to come from more than one entity.
The new void is created, now who's going to fill it?  While Gartner's getting bigger and broader with even greather depth and coverage, the industry needs alternative voices to challenge the industry, to voice public opinion, to "out" poor practices and highlight best practices, warn unsuspecting customers, provide alternative vendor ratings and offer that extra layer of opinion.  Forrester's been their natural "big" competitor for sometime now, but the new void is where the edgy little upstarts used to be. 
Several of the sourcing advisors have been lending their own weight to generating opinions and some research (for example, Alsbridge, Equaterra, Everest and TPI).  They've all, to varying extents, found their voice in the sourcing ecosystem, with some unafraid to challenge the status quo, others preferring more staid, traditional research.  There are also other traditional research boutiques that have been around for a while, such as NelsonHall and Ovum (Datamonitor), which also have a unique opportunity to extend themselves into this void.  And there are some new-age analyst boutiques embracing blogs and social media, such as Altimeter Group, which could venture into the sourcing sphere to add their tuppence…
One thing's for sure, 2010 will be a pivotal year to see which of these firms will seize the moment and step into the void.  We'll just have to see who's going to up the ante…
Posted in : Business Process Outsourcing (BPO), Cloud Computing, IT Outsourcing / IT Services, Social Networking, Sourcing Best Practises