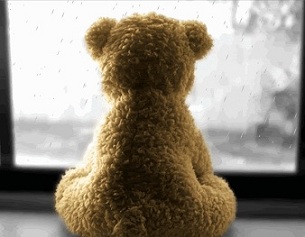 In today's sourcing business, many people just love to evangelize on the realities of the cut-throat global business climate to greedy executives, eager to hit profitability targets.
However, the one time I can truly tell you this is a highly sensitive and (often) harsh business, is when I have had to trawl the offices of organizations to spend time with staff whose jobs were clearly on the line.  I had to reassure them they had to "get on the train" and go through a detailed activity analysis of their day-to-day job, so we could document how to replicate some (or all) of their tasks for someone to conduct in some lower-wage location.  I can honestly tell you my experiences in the field will stay with me thoughout my career… and beyond.   It's one thing actually firing someone – that's a 15 minute cut-and-dried conversation –  however, convincing someone they have to help train their potential offshore replacement is another conversation entirely!
Our new contributing analyst, Deborah Kops (visit her website at www.sourcingchange.com), gives us some practical advice on how to tackle these change management issues with sensitivity and practicality.  Over to you, Debs:
Outsourcing Change Management: No fun for the soon forgotten
Most religions have a name for the deliberate avoidance of association with, and the habitual isolation of, an individual or group. Jehovah's Witnesses call it disfellowshipping; Jews call it cherem; Wiccans call it reculement, and the Amish call it medung, or avoidance.  Whatever it's called, the implicit ostracism that those who are politely called "affected staff" feel as a result of outsourcing is destructive—to them, to the retained staff, and ultimately to the success of the sourcing.
Whether our jobs have been outsourced or not, many of us have experienced the workplace version of shunning. The scenarios look something like this: you're on someone's list for termination; or Sally got the promotion rather than you; or the organization's being downsized and there is not an easily identifiable role for you. Sometimes we know intuitively because the boss and his henchmen become less cordial, or cannot look you in the eye, or omit to invite you to the weekly meeting; in other situations, you've been told you might be restructured but the jury's still out. In any event, if you show any distress or your performance declines, management quickly uses your behavior to justify whatever decision they have made about your future. And that very same management writes you off their proverbial books, already moving on to the next business challenge.
Outsourcing is the only business change I know where employees are told their jobs are moving offshore, yet they are expected be good really sports and continue to process checks/answer calls/manage claims until the day they are escorted out the door, personal effects in arms. And our managers think their "restructuring" tasks are over, and it's on to making sure the transition doesn't go pear-shaped.
While we all sympathize with the pain of the affected staff, few organizations train their managers to deal with the fine art of making teams redundant and keeping productivity high in preparation for a change in business architecture like outsourcing.  And the task isn't something we can toss over the transom to our HR partners, which is the common outsourcing change management technique. They are not walking the office each and every day, dealing with visible angst, dwindling morale, loads of coffee room chitchat and challenging knowledge transfer.
Without the right approach to redundancy, transformation leaders are drained of emotional energy, and respond inappropriately. The retained team closely watches  management's behavior, and develops a lack of trust. The departing staff demoralizes those who are staying, and trash the corporate brand. And processes have the potential to break down, performance declines and knowledge transfer is subpar. But by following a few simple rules, the pressures on all parties can be reduced.
Want to do a better job? Click here to download your freemium copy of "Outsourcing Change Management – No fun for the soon forgotten"
Posted in : Sourcing Best Practises, sourcing-change