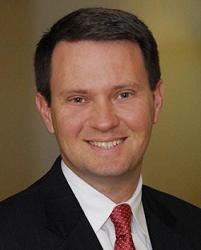 I am delighted to introduce a long-time industry friend, and one of the pioneering executives in the world of financial services BPO:  Michael Koontz.
Michael has spent most of his career (14 years, in fact) helping steer Wachovia's BPO strategy, where he led over 130 transitions, managed over 1000 SLAs, over four countries and three service providers. He also served as Wachovia's CFO for Banking Operations. Michael recently made his first foray into service provider world, leading the financial services vertical for up-and-coming BPO and KPO service provider Aditya Birla Minacs.
Michael is sharing his views with us on where he sees the banking sector going with its BPO strategies – namely a further sell-off of captives, service provider rationalization, growth in regional markets, and also the smaller banks opening up to BPO contracts. Over to you Michael:
What we are seeing in the financial services sector is nothing less than a major paradigm shift, as big banks struggle to survive the current financial crisis and many smaller, regional banks leverage this opportunity to play catch-up with offshoring.
Big Banking Trends
There are a couple of distinct trends among the big banks. First, they are moving away from captive models as they try to liberate capital and focus on their core activities. We will see the banks sell off non-core processes, or at least move them from captive operations to third-party providers. Citibank's sale of its India-based outsourcing arm to Tata Consulting Group (TCS) is one recent example of this trend toward the "monetization" of captives.
Second, those already using a third-party model are rationalizing their current BPO/KPO providers, ensuring they have neither too few (which increases risk) nor too many (which can dilute the value of outsourcing, reduce scale, and limit their providers' attention to the business). Two or three BPO/KPO partners is generally the right number to effectively segment work, benchmark results, and create healthy competition. Many banks arrive at this magic number as they attempt to achieve efficiency gains while mitigating risk. In addition to ensuring the right number of suppliers, banks are seeking strategic partners that can provide solutions across a spectrum rather than a productized offering.
Regional Banking Trends
Unlike the large institutions, regional banks have not done much offshoring or outsourcing. There are several reasons for this. First, the cost of entry was prohibitive when offshoring began—infrastructure, governance, and consultants, and more consultants drove up costs. Recently, this price tag has decreased dramatically—from 20% – 70%, depending on the service—as the market matured, technology costs dropped, and off-the-shelf options increased. In many instances, a bank can now start a program with very little outlay, and many providers will even cover start-up costs.
Scale was the other issue—most providers were not interested in small banks because they couldn't provide the scale needed to support the FTE models dominant in the industry at that time. Transactional models are much more common today for many processes, and scale plays a much smaller role in these decisions.
Common Evolutions
All financial services companies will evaluate which processes they consider to be core; as the industry has matured, companies have come to realize that many processes once thought of as central and inalienable can be successfully off-shored. As this happens, we will see many more processes migrate outside the physical walls of companies.
Another big evolution is toward offshore enablers—technology solution providers that make it easier and more efficient for other companies to embrace offshoring. Imaging platforms are one example, as they enable virtual processing of paper-intensive processes such as check processing. With front-end image capture, many of the day-one activities previously conducted in locations across the US can now be centralized at one location anywhere in the world.
The Bottom-line: It's the smaller banks moving the BPO needle
While the big banks remain distracted by the recent wreckages of the financial markets, many smaller banks have quickly moved ahead with creating and executing their offshore strategies. The outsourcing industry is more mature than it was three years ago, and many of these smaller banks have watched, learned, and are now looking for strong partners to help implement their strategies. Over the next two years, watch for the emergence of many smaller contracts for many more banks. As small banks join the game, they may in many cases surpass the results of the larger companies by leveraging past learnings.
Michael Koontz is SVP and Business leader for Financial Services at Aditya Birla Minacs.
Posted in : Business Process Outsourcing (BPO), Captives and Shared Services Strategies, Finance and Accounting, HR Outsourcing, kpo-analytics, Outsourcing Heros, Sourcing Best Practises