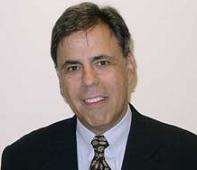 There's one character in the sourcing business those "in the know" know… Larry Janis.  When senior management look to hire or poach key talent, Larry is known as the discreet man with the black book.  He's also a great guy, and agreed to post a few suggestions on what sourcing executives should be doing to shape their careers in this environment.  No-one in the business knows the hiring dynamics of buyers, consultants and service providers as well as Larry…
PF: Larry – you've been a lead search consultant in the sourcing industry for many years. In terms of roles and openings both buyers and service providers are looking for, what's changed today?
LJ: The stress in the global economy has certainly changed in the outsourcing provider space. Add to this, HP/EDS merger/acquisition, the Satyam scandal and staff reductions at several of the major providers. As a result, both the

buyers and providers have scaled back many of the large hiring initiatives we have seen in the past and the process has become more selective and significantly longer. There is some common ground between both the buyers and providers, both sides are seeking individuals who can add value to the organization. On the operations/shared services/delivery the companies are seeking individuals who can improve processes, profitability and end user satisfaction. The sales disciplines are more focused on track record of success, industry focus and abilities to open doors in new accounts and new avenues. The need the abilities to connect the dots between technologies, customer needs and markets in new ways.
LJ: Mostly, I am still recruiting for what I've always looked for: extremely smart and talented people who love to work hard, who are passionate about what they do and achieve success.
PF: Who's hiring at the moment – where are the openings?
LJ: The market at this point is mixed; there are still strategic hiring initiatives taking place on the buyer and provider sides of the marketplace. These are on both the sales and delivery sides.
LJ: An example of this was just today, I spoke with a senior executive at Accenture this morning and in our discussion he indicated he is constantly looking to improve the caliber of his team. He looks for people with the abilities to react to market shifts, be able to bundle large complex deals into successful sales.
PF: Are you seeing a pick-up in job vacancies for sourcing consultants from the boutiques or the management consultants?
LJ: Most if not all of the sourcing firms and management consulting have been hit by the economic down turn. The advisory firms like EquaTerra, TPI and Deloitte have all mad some forms of adjustments. Several of the players have changed out the underperformers. There has been hiring across the board, but very slowly and only in anticipation of concrete demand. By sector ITO is stronger than anything else but very respectable in F&A, HRO, and procurement.
PF: What sort of roles are in decline?
LJ: I believe there is less hiring being done today than a year ago. I am not sure I can make a statement to define specific roles that have been affected. There is one industry sector that has been hit harder than others it would be HRO. This part of the market seems to be very quiet, this would include the larger offerings like those at Hewitt and Accenture. RPO has also had its set backs.
PF: What advice do you have for sourcing professionals today looking for a new job, or new challenge? How should they go about finding new vacancies?
LJ: Being your own best selling tool, you must emphasize what's important about you, as an individual, and how your own talents, skills and capabilities can deliver short- and long-term value to an organization.
LJ: Start by being aware of internal job postings; while doing this insure your boss and you are communicating effectively and that his or her direction is important to you. While doing all of the above, insure your personal network is up to date! Participate in some of the social networking tools such as LinkedIn, Plaxo, etc. Write an article, participate in blogs like Phil's and oh yeah….UPDATE your resume, look at opportunities that present themselves they could be viable. Talk to headhunters. Especially if you get a call from me.
PF: How effective are social networking tools, such as twitter and LinkedIn for sourcing jobs?
LJ: Social Networking attracts millions of visitors every month, it can provide opportunities for individual interaction and relationship building which is certainly an initial step in exploring options. When you use sites such as LinkedIn or Plaxo you should:
Update Your Profile- A complete, updated profile helps recruiters find you with opportunities.
Get Recommendations- Your profile represents you so make sure you put your best foot forward.
Add Connections- Your chances of getting any job or obtaining information on an opportunity you are exploring are both enhanced when you know someone at the company Some companies and job boards post job openings on Twitter, and job seekers regularly network through Twitter to help facilitate their job search. Users can search the whole Twitter universe by topics and keywords to find relevant posts and authors..
PF: And finally, how can Horses readers get in touch with you about opportunities?
LJ: You can reach me by phone 516-767-3030, email me here or just ask Phil
PF: Thanks Larry – am sure many of use here appreciate your time today.
Larry Janis (pictured) is Managing Partner for specialist sourcing executive search firm ISSG
Posted in : Business Process Outsourcing (BPO), IT Outsourcing / IT Services, Outsourcing Heros, Sourcing Best Practises