In the HfS Blueprint Report for Utility Operations, we take a close look at how you can better find support for business model creation, IT/OT integration and customer experience improvement in engagements.
Electricity is the lifeblood of our economy and society. Electricity is what makes your smartphones, computers, TVs, refrigerators, and lamps work. Many core processes in our lives and businesses are electricity dependent, and electric appliances are everywhere. Gas, coal, oil, nuclear, water, wind, and sun – all of these resources are used to power the grid, the world's largest machine and one of the humankind's greatest engineering achievements. And today's infrastructure is overwhelmed.
The current infrastructures are built for a bygone era. Utilities need smarter and seamlessly connected grids that allow renewable production and local energy generation. The emergence of micro-grids and residential- and utility-scale battery storage for electricity, for example, will give a push to local energy systems. But, integrating all these new technologies, building new business models around them and improving customer experiences require utilities to drastically change its way of working. This is where smart utilities leverage service providers.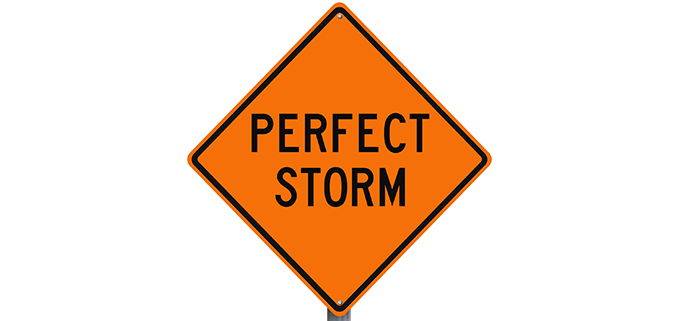 Employing Utility Operations services to get ahead of being disrupted
The HfS Research Blueprint Report for Utility Operations provides a comprehensive overview of services for the utility industry. This Blueprint looks at business process services, information technology services, and engineering services across the utility value chain areas of generation, market operations, transmission, distribution and metering, marketing and retail, and cross-value chain BPO, engineering, and ITO services.
This report analyses and reviews how the market is evolving toward more business-outcome focused, flexible, and collaborative services and how service providers are (or are not yet) meeting the needs of utility organizations. It also includes profiles and assessments of 14 providers of Utility Operations services.
Top challenges include:
Modernizing the power infrastructure to support renewable integration and optimization
Leveraging digital in the grid infrastructure
How the power generation fuel mix changed for good
Changing customer expectations
Disruption of business models
New competitors enter the arena
Cybersecurity: of paramount importance, but still often overlooked
These challenges underscore three key market dynamics:

Utility Operations services adoption accelerates. The market is vibrant and in growth mode, with several service providers reporting high growth rates for their Utility practice, outpacing other horizontal and vertical practices. This strong growth is a sign of an industry pulling the services lever hard to make up for lost ground. Having been reluctant and conservative about investments in technology and now, in the face of so much disruption and technology-driven opportunities, utilities are partnering with service providers to catch-up. For their part, many service providers have started to strike the right cord with a mix of outcome based services, partnerships, strategy and messaging around technology-driven areas like smart grid, smart metering, renewable energy integration and intelligent automation. There's a refresh underway for partnerships in this market.
The value of partnerships. No one company can deliver all the services and solutions required for the transformation the utility industry is experiencing. In the digital age, breaking down silos, creating end-to-end processes and information flows, and unleashing the actionable insights derived from advanced data analytics are critical imperatives for survival. We see this in the convergence of operational technology (OT) and information technology (IT) and in the increasing role of digital platforms across the value chain. Leaders in the utility industry are forming partnerships as brokers to find and bring together the best capability to impact. Examples are utilities that partner with service providers and Original Equipment Manufacturers to create resilient, autonomous, solar micro-grids incorporating equipment, battery technology, sensors, analytics and on-demand services. The result is a resilient emergency demand response solution.
Plug-and-Play services emerge. We see interest emerging among service buyers for plug-and-play digital business services, particularly for analytics and retail platforms. These modular, on-demand services give utilities the advantage of easy implementation and the ability to tap into a business outcome, increasing speed to value. Plug-and-play services are in the initial stage of development with significant progress forecasted over the next few years as service providers become more comfortable with being platform developers.

Bottom Line: Utility executives, you will find guidance in this report to reinvent customer experiences, processes and operating models, and to tap the unmatched potential of renewable energy, digital technologies, and storage.
The challenges outlined in this blog and the Blueprint report form an existential threat to the utility industry as we know it. Utilities must face these challenges head-on or risk becoming irrelevant, with others – new entrants or savvy current competitors – taking its role in the value chain and its customers. The service providers in the Utility Operations Blueprint are reliable options to partner with and charge ahead together.
HfS Premium Subscribers can click here to download your copy of the new 2017 Utility Operations Blueprint Report. It includes coverage of the following service providers: Accenture, Atos, Capgemini, Cognizant, Cyient, EXL, HCL, IBM, Infosys, Luxoft, TCS, Tech Mahindra, Tieto, Wipro.
Posted in : Utilities & Resources