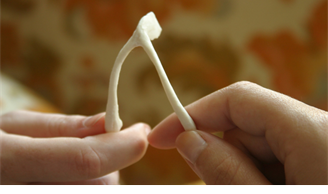 I know it's pathetic, but one of my wishes during Thanksgiving dinner … other than to avoid major indigestion, plus of course good health to all those I care about … was to learn what great things the HR Tech market's largest players were doing in the predictive HCM arena. This would clearly make my recently launched research effort pretty darn interesting.
As this is clearly one of the more nascent HR Tech areas, I really don't expect to hear about an abundance of mature, robust predictive capabilities just yet.  I do expect, however, that many of the large HCM / HRMS solution providers we invited to participate in the research will have a reasonably clear and compelling product strategy and execution plans around their product's predictive capabilities.  Also, in my effort to take a read on this emerging capability area (the research's main objective), I'm hoping to hear about HR Tech customer experiences related to leveraging these powerful capabilities.
Another recent blog post and Point of View (POV) "Time-to-Predictive Value in HCM Solutions" have also been published to support the launch of this research and provide more context.
From the HR Tech Practitioner Trenches
When I dabbled on the HR Tech practitioner side (around 20 years of dabbling), my corporate HR colleagues and I sometimes sat around brainstorming about how to possibly predict such things as:
Which on-boarding aspects, if changed, could contribute to accelerating time-to-productivity
What are reliable indicators of "very high upside" in a candidate or employee's profile
Will a job candidate, employee (considered for a new team or department) or a corporate acquisition target be a good fit from a culture perspective
Will changing an employee's job, manager or team have a positive or negative impact on performance, retention, engagement, etc.
Will changing comp and/or benefits plans to reduce costs adversely impact the company in other ways
These "skull sessions" often ended with the same seemingly rhetorical question (at the time): "Can we ever expect HR Tech capabilities to help us out here?"
Bottom Line Regarding the Research Just Launched
Whether I'm getting ahead of myself by hoping the above questions will ultimately be supported by HCM systems remains to be seen.  But I remain hopeful that I will be hearing from some HR Tech vendors that such predictive opportunities are not only on their radar, but they're close to rolling these and other impressive capabilities out over the next 12-18 months.
Posted in : HR Strategy, smac-and-big-data