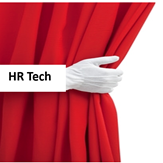 A former colleague had a penchant for using phrases that stuck with me… One of them was – "I have questions for all your answers." It took me years of working with Charles Edward "Skip" Odell to learn that his middle name was Edward, thereby explaining why the letters "CEO" on his cuffed shirts were not just aspirational.
During those same years, the HR technology domain was very much growing up, and the topic of predictive capabilities wasn't generating many questions or answers in most customer or solution vendor circles.
While HR technology solutions have clearly matured in many ways (e.g., engaging user experiences leading to broader usage outside HR Departments, mobile computing's dominance and increasing cognitive capabilities), the use of science within HCM platforms is arguably still at the adolescent stage. Lots of promise, seemingly random growth spurts, daunting challenges and some really pleasant surprises along the way.
Pulling Back the Curtain on Predictive HCM Analytics Capabilities
What are some of the pleasant surprises? Well for starters, literally — as these were in-fact the first predictive capabilities introduced in the HR tech arena — more customers are now using tools that highlight employee retention risks, or future star performers among job candidates. Both of these predictive capabilities, and most others, are of course generally based on validated algorithms adapted to the customer's business context and data relationships; and either the customer's data scientists or the system itself (via machine learning) does the adapting and periodic re-calibrating.
But as Skip astutely pointed out, interesting answers often beget more good questions. So relative to predicting retention risk or future star employees — or any other situation or outcome that is attracting predictive HR tech capabilities, here is a small sampling of questions that arise:
What are some of the most impactful and innovative examples of predictive analytics available to HR technology customers today, and which are being widely leveraged?
How long does it typically take for a particular HCM system's predictive capabilities to start becoming evident, valuable and/or reliable?
Do the predictive capabilities within enterprise HCM software apply to most organizations using them, or is the predictive value sometimes more robust in certain industries or types of organizations?
What are some of the operational factors that might enhance or impede the business value to be derived when deploying predictive HR technology?
When should the guidance and insights delivered by predictive HCM tools be acted upon – including on the basis of prescriptive analytics; i.e., when the system prescribes specific and generally reliable actions to take?
What are the key trade-offs (e.g., benefits and risks) inherent in predictive engines that adapt themselves through machine learning … vs. engines (=algorithms) that rely more on customers to adapt them?
Finally, how will these capabilities evolve over the next few years, and will most customer organizations be ready and equipped to take advantage of these advances?
Announcing Groundbreaking Research
HfS Research will be pulling back the curtain on the above questions and many other interesting nuances related to leveraging these emerging HR technology capabilities. We're very excited to announce our first-of-its-kind research and Blueprint Report entitled "Predictive Analytics in HCM Systems." Publication is set for March 2017, and we expect many of the major HCM vendors – both HRMS and Talent Management Suite vendors – to participate.
A Point of View (POV) "Time-to-Predictive Value in HCM Solutions" is also being published this week and is available (complimentary) with a registration if you are not already a member of the HfS research and knowledge-sharing community.
Bottom Line
There are some amazing capabilities being brought to market that clearly demonstrate the arrival of science in HCM systems. For customer organizations wanting to take advantage of the increasing scope of these predictive capabilities, and for solution providers wanting to continue differentiating through related product innovations, the research we've just initiated should be quite valuable.
Posted in : HR Strategy, smac-and-big-data