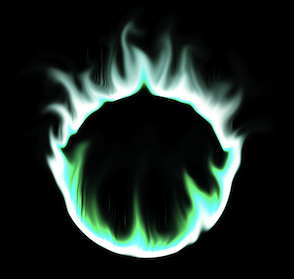 In Part I of Poole's patter, we heard from BPO veteran David Poole sharing some of his thoughts on where BPO is eventually heading- and he began the conversation by discussing the fact that "outsourcing" will gradually been replaced by "venturing", where providers will do as much due diligence on their clients as clients do on them to analyse and dig out the true joint opportunity.
Essentially, David argues that a new breed of providers are seriously trying to figure out the added value they can provide so they can share it to create a true win-win with their future engagements.  He also points out that providers paid by results or so called business outcomes is little more than jargon, and frankly the evidence of this in practice is pretty slim.
So in reality, we know where the industry is heading, we just haven't reached the point where these new developments are really happening in practice.  However, one core trend that is clearly going to kick-start the process of venturing versus actual outsourcing, is the fact that most providers today no longer need to "lift and shift" client staff into their organization to effect the knowledge transfer – they can now use their existing delivery staff.  Hence, the actual process of "outsourcing" operations is fast becoming moot – this transfer of labor, technology and domain acumen is no longer needed in many of these business process engagements, because the provider already brings these qualities to the table.  So let's zone-in on the patter-tastic protagonist himself, David Poole…
Virtualized Delivery – The "O" is not a prerequisite
Providers really are getting extremely good at providing services better, faster, cheaper and with greater value added than even the biggest companies, with the most experienced shared services organizations, can achieve.  It stands to reason because providing back office services IS their business.  They invest in best practice process models, they have far greater scale, they invest in technology, work management, risk management, provide unparalleled career opportunities.  I predict however that there will be a huge blurring of the boundary between provider and client.
Still today there are many situations where outsourcing is a bad word, where legal or regulatory constraints exist or frankly where political and / or Political boundaries prevent an outsourcing decision.  The fact is that providers don't just provide cheap people these days.  That other stuff, the technology, process knowledge, analytics, work management, methodology and leadership capability is highly value adding.  I predict that we will see deals emerging where these are provided and applied to the clients own staff.  In the new World of Business Process Venturing the O is not a prerequisite.  The provider can manage services using client staff and still share in the value added outcome.  There are some notable examples of niche providers today that operate this model extensively and extremely profitably.  Accretive Health from Michael Cline's stable is a great example.
I think the future mainstream of our industry will see deals that are hybrids of traditional onshore, nearshore, offshore and increasingly client staff will be in the mix. Another twist to this point is the growing potential, aided by technology, of utilizing home workers, often self-employed to deliver processes.
This area is growing very fast in the customer service arena but why not in a host of other process areas.  It's politically extremely attractive, provides access to a highly educated and motivated sector of the work force and work management tools, methods and technology now available to manage home workers in truly impressive.
David Poole is a distinguished veteran of the BPO industry having previously led Capgemini's Americas BPO service line. He was also a founding member of PwC's global BPO business prior to IBM acquiring their operations. He can be emailed here.
Posted in : Business Process Outsourcing (BPO), Outsourcing Heros, Sourcing Best Practises