I started playing Pokemon in college. More or less at the same time, I watched my first sci-fi movie Minority Report, which blew my mind and I started imagining the role of many futuristic technologies including augmented reality (AR). I could have never imagined, 14 years later, the combination of these two (Pokemon and Augmented Reality), Pokemon Go would become such a craze, adding $7 billion to a company's valuation in just a couple of days. It also leads me to think again about the use of AR in engineering services.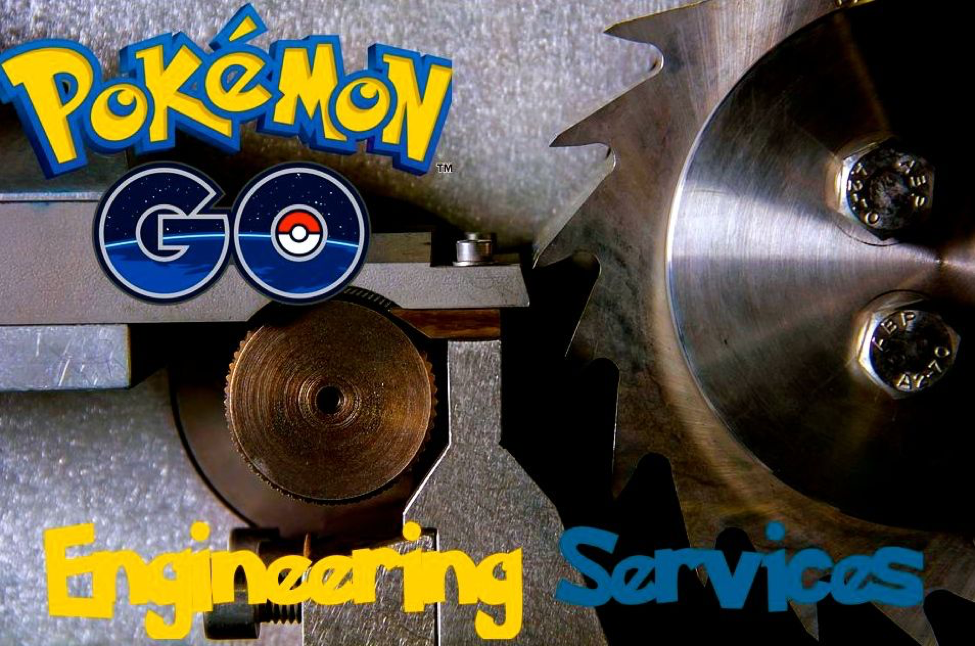 Augmented reality has a 360-degree relationship with engineering services.
On the one hand, AR augmented the existing product design, analysis, manufacture and services capabilities and on the other hand augmented reality applications are built using software product engineering.
Augmented reality enhances engineering services by adding visualization capabilities and takes the concept of the digital clone to the next level. The capability to visualize real objects can be a very powerful tool across the engineering services value chain of design, analysis, manufacturing, and services and can reduce time and cost significantly, while at the same time improving quality.  Some of the AR use cases across engineering services value chain are shown below.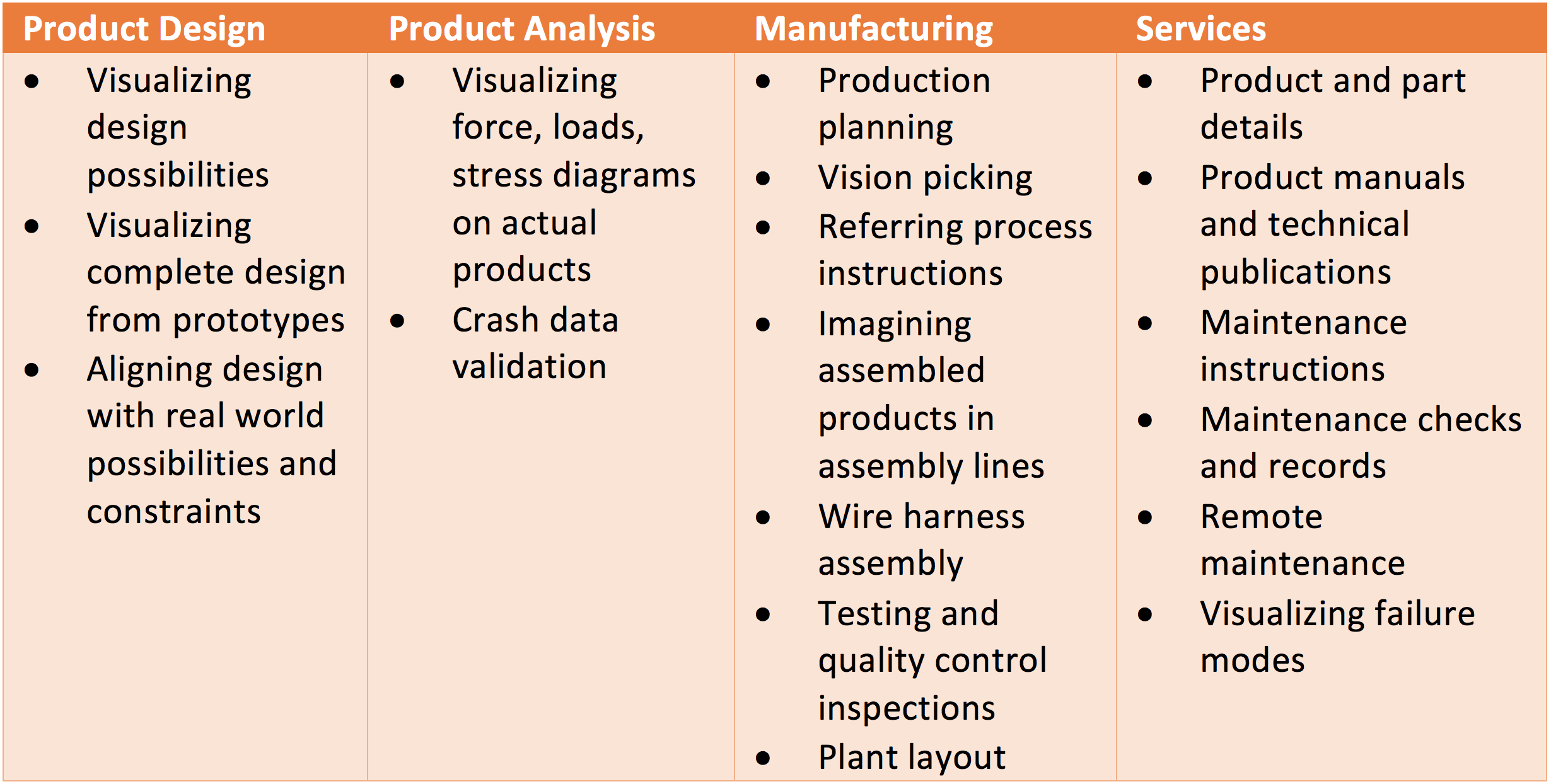 Augmented reality is made possible because of software product engineering services. The ISVs rely on software product engineering support across design, architecture, development, testing, maintenance, integration, mobility, product management and localization for supporting AR applications. Apart from engineering, AR has strong use cases in tourism, government, entertainment, healthcare, construction, military, logistics, retail, internet, etc. which ISVs will like to capitalize.
AR also has strong use cases in engineering education. I remember how much pain it was, always looking for lab and equipment manuals in the middle of experiments and difficulty in imagining engineering objects from different angles in engineering drawing classes. Augmented reality can help future engineers in all these areas, and much more.
Okay Sherlock, what has Pokemon changed for augmented reality in engineering services? The two-word answer is "User Adoption."
The augmented reality solutions mentioned above already exists both in labs as concepts and implemented in some of the advanced factories. Almost all CAD ISVs support AR applications. I have tested some of these solutions myself in the labs (the perks of being an engineering services analyst!), and the overall feeling was that it is still not intuitive, or user friendly. The limited success of Google Glass and other similar gadgets have reinforced the belief that user adoption will take time. It was similar to journey of mobile smart phones before iPhone era. And suddenly, the Steve Jobs iPhone moment changed everything and lead to the birth of mobile based unicorns such as Uber, WhatsApp, Instagram, etc.
The user adoption of augmented reality is a good opportunity for all three stakeholders – enterprises, ISVs, and engineering service providers to revisit their augmented reality strategies. Enterprises will have the confidence of higher user adoption among their employees, and can invest in augmented reality technologies further. ISVs can revisit their product roadmaps and prioritize augmented reality related features and applications. Engineering service providers can take the lead and develop/ enhance their augmented reality expertise and should even look at inorganic options too, with many potential AR startups emerging in the industry such as nGRAIN.
To conclude, this Pokemon phenomenon may be a fad or it maybe we are looking at that Steve Jobs iPhone moment which changed user adoption forever. Whatever the case maybe, we will be keeping track of AR developments in engineering services and include augmented reality as one of core areas in our upcoming Industry 4.0 Blueprint.
Posted in : Procurement and Supply Chain