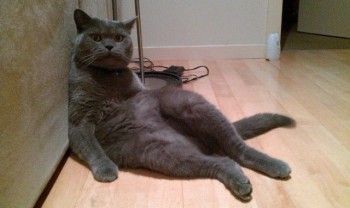 Suddenly, everyone is a bloody analyst.  I must get at least five posts a day from a completely random selection of individuals attempting to educate me on how robotic automation, digital technology, IoT, big data and outcome-based pricing are going to be the biggest game changers to disrupt the business world since the invention of the desk.
Suddenly, there's going to be minimal need for human labor anymore, so we'll just sit at home all day running our lives from our mobiles devices sequencing our own genomes using some cool analytics app that we only need to pay for once we've added 10 years' to our life expectancy. Somebody please shoot me now… let's dial this dialog back to reality for a few minutes.
During our Blueprint Sessions in a very, very chilly Chicago this week, we started with the vintage discussion, "How can we re-set these stale services relationships to drive more value beyond labor arbitrage and standard operational delivery". Yes, the old chestnut conversation has to take place, just incase there has been a dramatic, unexpected shift in these relationships in the last six months. But, alas, as per usual, most service buyers in the room were still pacing the treadmill of operational ordinariness with little clue how to move the needle.
So we asked them one very simple question:
Oh my god.  After all the whining about things like, "All they do is sell to us", and "All that cool stuff they promised us during the sales process and never delivered"… the real reason behind this stagnation is the simple fact that most buyers are just struggling to let go!
So there we have it, folks.  Rather than spend another minute reading the latest riveting diatribe about how "big data is about mining meaningful insights", let's focus on the real issue at hand here: TRUST.  Why do 43% of buyers today admit they need to give up more high value work to their service providers to drive value into their relationships?  Quite simply, this is an admission from buyers that they are scared of change – they worry that giving up control to a third party will minimize their own value, and their provider simply does not make them feel comfortable enough to take more of a risk.
The Bottom-line: The biggest disruptive trend on the horizon is TRUST
The solution, then, is simple:  service providers need to earn that trust – and prove they can enhance the value of their clients' governance teams by taking on higher value work from them.  This means many need to change behaviour… the overselling needs to stop and the demonstration of real value needs to start.  Service providers need to take a long, hard look at the personalties of their account managers to make sure they are providing consultative value to their clients.  Service buyers do not "let go" until they know they have a safe pair of hands to trust with their beloved processes… so let's refocus on the one real business value item that matters:  TRUST.
Posted in : Business Process Outsourcing (BPO), Cloud Computing, Digital Transformation, HfSResearch.com Homepage, HR Strategy, IT Outsourcing / IT Services, kpo-analytics, SaaS, PaaS, IaaS and BPaaS, smac-and-big-data, Sourcing Best Practises, The As-a-Service Economy, The Internet of Things