We are inviting you to share your views and experiences, in the strictest confidence, on the pros and cons of outsourcing IT and business processes TO the United States of America, compared with other global regions: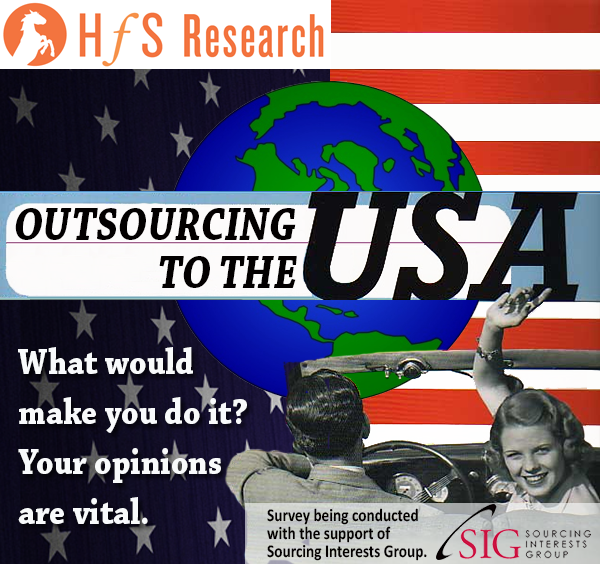 Essentially, we need your deep opinion on:
Is the USA a viable outsourcing location?
How successful have your company's efforts been?
And if you haven't tried the US yet, then why not?
It's more important than ever to gather the candid views of business executives like yourself to understand how the USA can be more competitive as a global location for accessing talent and improving business operations.
As a thank you for your time, we will share an executive report of the study findings and give you the option of entering you into the prize draw for an iPad3.
Please click here to start the survey which'll take 15 minutes to complete
Your candid views and experiences are always so important in supporting the research we conduct at HfS, so please spend a few minutes with us on such a hot topic.
We are also grateful to our friends at the Sourcing Interests Group for supporting the study.
Posted in : Business Process Outsourcing (BPO), IT Outsourcing / IT Services, Sourcing Locations