After our little debate the other day about who is influencing decision-makers these days, I found Ray Wang's new career move worth mentioning…
Ray's joined former Forrester Research "rock star analyst" colleagues Charlene Li, Jeremiah Owyang at consulting outfit Altimeter Group, headed by Internet pioneer Deborah Schultz.  They also announced the launch of "The Hanger," a physical space intended to bring together the ecosystem of emerging technologies, thought leaders, business and service providers to innovate and bring new ideas to life.   I asked Ray (pictured) this morning why he's doing this: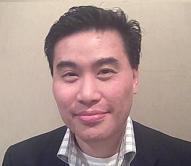 "Because the rate of technology obsolescence now outpaces the pace of technology adoption, organizations need new enterprise strategies to cope with the massive forces of change they face".
I also asked Ray if he'd say exactly the same thing after a few shots of tequila… This ecosystem development of today's influencers and thought-leaders is the culmination of the impact social media has had on the technology industry.  People want immediate relevant, impactful advice and information – and from people whose opinion they trust.  The question now is how consulting and advisory firms can make money providing it, and where today's decision-makers go to be "influenced".  Interesting times… let's keep the discussion rolling.
Posted in : Cloud Computing, Outsourcing Advisors, SaaS, PaaS, IaaS and BPaaS, Social Networking