Three serious dudes having a serious conversation – Phil Fersht, Nagendra P. Bandaru, and Saurabh Gupta
The COVID-19 pandemic shock is possibly (and hopefully) the biggest disruption of our lifetime. This is the time when you need real leaders who can see the light and the end of the tunnel and work tirelessly to unleash their organizational potential. We recently caught up Nagendra P. Bandaru (Nag) to discuss the resilient nature of the IT services industry, his bullish outlook for Wipro, and his sage advice for enterprises to adapt to this pandemic shock. Nag has been a constant in the IT industry for more than 30 years. He is responsible for organically doubling Wipro's BPM business in the last 4 years and currently manages 40% of Wipro's revenues, from BPM services to cloud and infrastructure. I have personally known Nag since 2006, when he was a feisty young sales and marketing leader helping develop Wipro's presence in the US during the year growth years of BPO and it's been great seeing him flourish into one of Wipro's key minds and personalities as he helps shape the business for this challenging future.
So, Saurabh Gupta, and myself decided it was time to reconnect with Nag to hear more about his views on the current situation and where the industry needs to go to make it through troubled waters to flourish once more…
Phil Fersht, CEO and Chief Analyst, HFS Research: We've known each other for more than a decade, Nag, so maybe talk to us a little bit about your background and how you ended up running not just Wipro's BPM business but other big parts of Wipro such as Cloud and Infrastructure Services. Maybe you could take us a bit back to your earlier days, how you got into this, and what you're doing now?
Nagendra P. Bandaru, President – Digital Operations and Platforms & Cloud and Infrastructure Services, Wipro: First, thank you for setting up this conversation, Phil. It's been great knowing you, especially since you have been part of nearly one third of my journey in this industry! The last thirty years have been an extremely exciting experience.
In Wipro, I have undertaken several roles across the organization––beginning with managing the e-commerce practice for Wipro in Europe, and later as the Telecom business unit head for the region when we won one of the largest deals around the year 2000. A brief stint in the data center business of Wipro saw the integration of Wipro Infocrossing in 2007. Post that, I was heading Insurance business unit, and later became the BPM head. I launched Wipro Mobility which is now with Wipro Digital. With the BPM industry undergoing significant changes in both services and business models, I had the opportunity to build several businesses ground up and lead transformation and restructuring of under-performing businesses. Transformation led opportunities, such as our foray in the consumer healthcare through HPS and retire to Wealth through Alight among others, have played a significant role in our growth and success, which have created unique and differentiated competencies. I have been extremely fortunate to work with highly talented people in our teams who have been the foundation of our growth and success. Our continued people-centric approach has been the key driver behind end-customer satisfaction. As the industry matured over time and ushered in an era of convergence, cloud naturally became a big unifier. With that, Cloud and Infrastructure Services (CIS) service line became a logical extension to my current role, which helps us drive transformational growth for our customers. Together, the business is about US $3.2 billion in revenues, 87,000 employees, and 40% of Wipro's overall business.
Phil: Wow. So that's been quite an addition to your portfolio over the years. Was this something you always wanted to do? Or did you have other plans when you were younger?
Nag: No, I am a lawyer by qualification. I have an advanced Master's degree in International Trade Law and Business Law. I was admitted into the Bar Council and I still have the membership, which is fundamentally the first step to becoming a lawyer. My other passion is stock trading and I started my career as a stock market trader. I used to own membership in a stock exchange, and I continue to actively view the world from an investment standpoint. So, I think various disciplines brought me a lot more understanding of the business world. Amongst science, technology, finance—which is where my heart is—and law, you've covered most of the disciplines. As a student, I did better in sports and performing arts, so I love those disciplines too. Perhaps that is the reason, in Wipro too, I have covered the length and breadth of the organization.
Phil: And then, recently, Nag, Wipro has merged together under you, the infrastructure and cloud area as well. It's a very interesting development to see, bringing together BPM with cloud delivery. Is there some method there to the madness? Or have they just given you more responsibility?
Nag: There is a method, definitely. Take employee experience, for example, DOP (Digital Operations and Platforms) is at the upstream of the process from an operations standpoint, the underlying middle layer is the applications, and the fundamental layer is the computing infrastructure. So, when you want to create an experience—whether customer, employee, or any sort of experience—you need to have end-to-end capability. Now, a CHRO might say, "I want workplace transformation," but he or she is only at the top end of the process; the real issues lie at the bottom of the pyramid around the day-to-day life, in the weeds. The challenges are never at the senior management level. However, at the lowest levels of the organization, the turnaround times are very high as the processes are broken. This makes it very important that we segregate the experience into three types of infrastructure: process, systems, and technology. To that end, we have seen a need for new business models to support contactless commerce, for example, and an acceleration of digital, automation, cloud, and AI in every industry from health to retail to manufacturing to banking. And, that is what generates the synergy between the two units [digital operations and infrastructure and cloud services] from an executional standpoint. We felt that bringing them together would create a very fungible organization.
Phil: Interesting. So, as you look at the current paradigm shock, what do you think the outlook is for the BPM industry? What do you think we're going to look like in a year?
Nag: I'm very bullish, in general, about the business for three primary reasons. At first, we didn't know what was hitting us. This is the first time in Wipro's––or any economic––history, that we experienced a BCP challenge at a global level and magnitude. Our clients across the world were experiencing a meltdown of operations. Plants are shut down; retail stores are shutdown down; everything are shut down. But still, business had to be done and therefore a lot of companies moved to e-commerce and virtual platforms. Enterprises are revisiting business continuity, and they realize that cloud is a massive operating model to ensure always-on-always-scale operations. This big trend will continue, while the physical world will be reserved for things you may want to experience physically––such as visiting an attraction– –the way businesses work will be extremely virtual in the future. Previously, it used to be 80% physical and 20% virtual, but now the scales will tilt to 40/60, with 40% physical and 60% virtual, if not more in certain cases. This presents a host of opportunities for our industry.
Second, there was a great rallying of organizations to be resilient, deliver quickly in the new environment, and react to it. I'm very happy, not only for Wipro but also for the entire IT-ITeS industry as we collectively demonstrated the execution capability of this industry and its resilience. It is one of the largest transitions (moving from office to home) that the industry, and Wipro, has undertaken. This is the first time I have seen a high coordinated action where the entire industry come together along with NASSCOM. I was part of a joint council, which included my peers in the industry, to make sure that we work in a coordinated fashion. The resilience of the execution has been most heartening, and customers are extremely happy with what we have achieved. And, how does the future look? I think the future will have a very different model of work. It need not be a centralized delivery model; it will be extremely distributed, where you have the ability to access talent from anywhere. New and fresh talent pools will be available such as working mothers or people who are differently abled.
I see many disciplines integrating. From a technology perspective, digital technologies will continue to gain momentum because organizations would want operations to be efficient and intelligent. During the crisis, we ensured that customer-centricity was at the heart of driving value. With speed as our mantra to help clients, we ramped up capabilities through Wipro HOLMESTM, our AI and Automation platform, to set up a cloud-based solutions to solve customer problems. Supply chains have been the worst hit during the pandemic. However, our supply chain solutions have helped clients across industry verticals manage excess volumes as well as risks. Rapid deployment of Intelligent Automation has powered our Work From Anywhere solution, which has over 60 use cases right after the outbreak.
And, finally, I see a tremendous opportunity to bring all this together for customers. For example, manufacturing will not be centralized; it will use edge technology to be just-in-time, 5G, and 3D-printing in different cities will gain prominence so that products reach customers very quickly, where the buying and selling happen online. The hunger for computing infrastructure will increase, and new opportunities will emerge from this: whole new focus on health, online education, distance learning, and entertainment. The reliance on real estate will go down, and there will be more virtual infrastructure created. I think workspaces will get smaller and smaller, but the volumes and the complexities will increase. We have already seen a huge increase in demand for VirtuadeskTM, our VDI solution, to enable effective remote working across industries. Wipro itself was able to get about 93% of the employees to work from home in a fully equipped and secure environment to support our clients round the clock. Every business manages technology cycles, economic cycles, and business cycles – but have you ever seen these three come together?
Phil: No!
Nag: Exactly. In the last 20 years, we have witnessed the Y2K, e-commerce boom, the mortgage crisis, and then digital transformation. Now, we see disruption at a global level as a result of COVID, which has ushered in large scale transformation for several companies and organizations. It has brought together technology, business, and economics—everything—for the very first time. The balance between life and livelihood has never been tested in the recent past. Maybe at the time of the Spanish Flu, but the environment at that time was very different, they didn't have so much technology. I am very, very bullish. We will see leaders emerge out of this; there will be people who will be at the front end of this change, and that's where we aim to be. We have been rapidly strengthening our competencies to address the emerging opportunities. This has two focus areas––first, building 'Business Resilience' solutions that help clients look at immediate and short-term business objectives, and the second is 'Reimagining the Business' to help address the "new normal" in way that they thrive in the new world.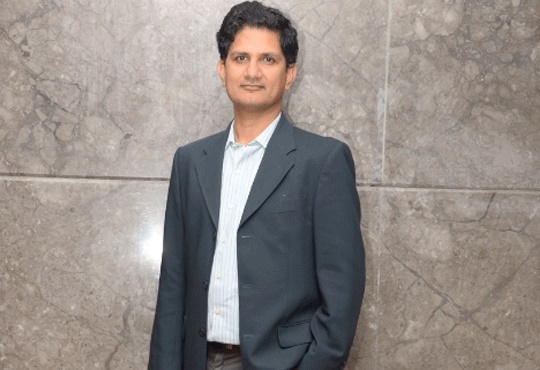 Phil: That's very good. We've been talking a lot, recently, about how each company needs to find its bottom in this market. We need to understand what financial resources we need to survive as a business and figure out, "This is where it ends, and this is where it needs to go," and you see that light ahead, then you can start to plan and make the real investments that you need to make to be successful out the back end. I feel, when we talk to clients, there are some who are still trying to find that. They're still scrambling. There are others who have found some type of place where they know they can spring from and start to evolve, and then make those investments and grow. As you look at the future of Wipro, how do you help clients find the path? And then, once they're on that path, how do you take them forward?
Nag: I agree with you that one needs to find the bottom. When the knife is falling, you can't catch it. The companies that can manage revenue risk and excel in revenue loss mitigation will quickly jump the curve because then there will be a lot of excitement among the employees. Such companies will start investing again and drive growth. As business leaders, it is our responsibility to mitigate risks; those who cannot do so will find it tough. Those who are really unable to do it will be tested on their solvency because the cash will dry up. At this point, leaders must focus on the integration of digital competencies into the company's core. They could use the current sense of urgency as a force to accelerate innovation through open innovation and crowdsourcing. At Wipro, the good thing is we are debt-free, and we have cash on the balance sheet; therefore, we are better equipped to manage revenue risk.
Saurabh Gupta, Chief Research Officer, HFS: This was a very interesting explanation of where we are headed, Nag. You also mentioned that you were a stockbroker, so how do you explain the soaring stock markets as we head into a recessionary economy?
Nag: There have been seven recessions so far, that we know of. However, in the US alone, the highest unemployment has occurred in this recession, which has affected around 30 million people. Add to that, nearly equal number don't have health insurance. Definitely, there is a challenge in terms of the overall business climate. However, the IT services and ITeS business is very recession-proof. When companies start investing in growth because they have higher IT budgets, they start spending more; and when IT spending increases, outsourcing increases. Whenever there are downward cycles, the focus is on the variablization of costs and our customers are hungrier to invest in technology. In the current environment, every company will be software-led. Whether you take banks, insurance, or health companies—they will all adopt technology now more than ever. Emerging cloud technology-based solutions such as VDI, Work from Anywhere, omni channel customer experience, and supply chain risk assessment, are seeing an increase in demand. In fact, a large bank in the U.S. wanted to launch a full-fledged digital solution to support thousands of small businesses under the fiscal stimulus program initiated by the U.S. Treasury to provide financial relief amidst the pandemic. A team from Wipro executed the project in 48 hours. In an equally fast turnaround, Wipro helped one of our customers––a Postal Services company in the Middle East––launch a special medicine delivery service as part of the government's quick response for citizens during the pandemic. Clearly, this is the tipping point for technology.
I see that the world will be led by software, and I see tremendous opportunities for companies such as ours. That's why you see, in Nasdaq, technology stocks are doing really well. So, my belief is that technology will consume the world more than ever, and a services business such as ours is going to thrive. Therefore, as a stock market trader, I'm very bullish on technology and I am also bullish on wealth managers and health. I have mixed feelings about gloom because when people predict doom, the doom never comes. It is like the weather forecast. Therefore, the models and the predictions…they are fine, but we will land in between. It will not be a V, it will not be a U, it will not be a W, it'll be a combination of everything. I go back to that important point that I raised earlier, the companies that will manage revenue risk very well are going to have better valuations and market capitalization.
Phil: Fantastic. Wonderful. That was really insightful, Nag. All the best with the upcoming challenges and opportunities!
We also very much appreciated Nag's contribution to our upcoming virtual roundtable on the new BPM manifesto post the pandemic shock
Posted in : Business Process Outsourcing (BPO), Cloud Computing, Outsourcing Heros