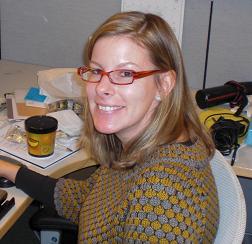 My esteemed colleague at AMR Research, Dana Stiffler, who works with me in our Global Business and Outsourcing Services practice, has compiled some thoughts about the recent atrocities over in Mumbai, which we wanted to share with you, discussing the impact on the offshore sourcing industry… over to you Dana:
India's financial markets, including technology company stocks, bounced back admirably following last week's terror attacks in Mumbai.
Initial conversations with Western customers of India's large and mid-sized IT companies indicated no plans to scale back operations. There will, however, be a marked decrease in the frequency of Western employees' travel to India in the near-to-medium term, a trend that was already in evidence prior to the attacks due to financial pressures and travel bans.
We've already experienced this first-hand as AMR analyst Phil Fersht had to cancel his trips to Mumbai and Chennai this week. Looking ahead, the level of participation in the Indian IT industry's premiere NASSCOM event, held in Mumbai every February, is also uncertain. It's about dangers perceived and real: While the attacks had no impact on service levels delivered from Indian locations, nearly all Western visitors involved in the outsourcing industry out of Mumbai have at one time or another had lunch at the Taj, or snapped photos of the Gateway of India and Chhatrapati Shivaji Terminus (formerly Victoria Station).
While the situation in Mumbai creates a heightened sense of uncertainty and risk associated with doing business in India, as long as this proves to be an isolated incident, AMR Research believes the outlook for Indian technology and business services vendors is largely a healthy one. However, further coordinated attacks, especially any affecting other major business and IT hubs such as Bangalore, Hyderabad, Chennai, or Delhi, could alter this picture and cause a much more adverse impact to the Indian outsourcing industry.
Most large, global companies are so vested with captives and outsourced operations in the region, they would find it difficult to start pulling work back. Besides, there is no other single location where the combination of resource numbers, quality, and cost are as attractive. Some potential challenges? The negative perception of mid-sized or smaller prospective clients who have been thinking about offshoring is one. These companies will, understandably, be scared off, or at the very least, delay the decision-making process. Another potential issue: Reducing travel of U.S. or Europe-based executives and project resources could put a dent in relationships, slowing down knowledge transfer and extending transition maturity curves.
From a big-picture perspective, we were already seeing intense interest in global delivery strategies that incorporate locations in addition to India. The events of the past week put an added onus on Indian and other global ITO / BPO providers with large Indian operations to locate incremental resources in other locales, such as Latin America, lower cost US areas, and additional Asian locations. Overall, service providers with more distributed global delivery networks will have an advantage over those relying 100% on India-based delivery.
Dana Stiffler is a Research Director at AMR's Global Business and Outsourcing Services Practice
Posted in : Business Process Outsourcing (BPO), Captives and Shared Services Strategies, IT Outsourcing / IT Services, Sourcing Locations