HfS is about to publish our quarterly analysis of the service provider and shared service center location announcements by Hema Santosh. As a taster, we would like to post the highlights and the infographic from this work.
Highlights for the quarter:
We see expansion of jobs in both the US and India – of the estimated 9,000 jobs that these new locations will house, 4,350 will be in the US and 4,300 will be in India.
Industry specific BPO drives expansion with 3 new BPO sites in the US in Q4 2016.
Downsizing – we saw some down sizing of in-house centers with eBay, Standard Chartered and Verizon all shrinking some centers.
Bottom Line:
Check out the full document here in the growing market analysis section of the HfS Research site.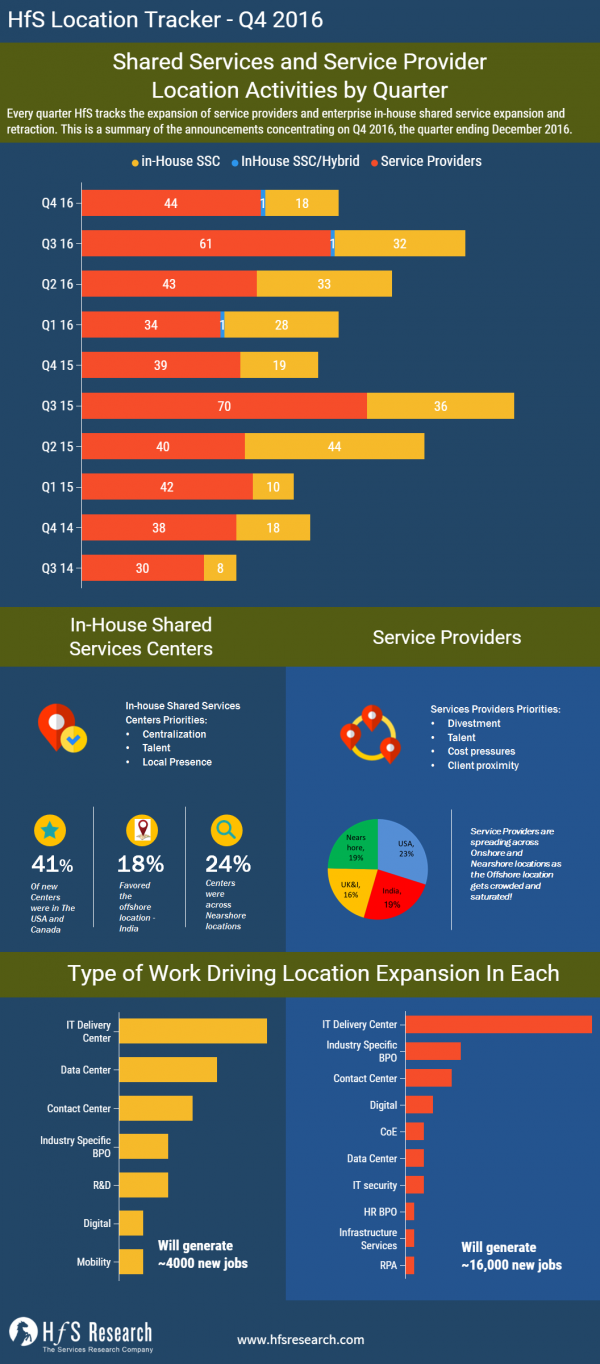 Posted in : location-analysis, service-provider-analysis