One of the recent phenomena of the BPO business over the last couple of years has been the growth and improvement of the mid-tier competitors to emerge as genuine rivals for major enterprise deals.  As many of these engagements become more specialized and complex, they need increased attention and focus from the provider – and, in many cases, buyers feel they are getting the red carpet treatment from some of the smaller pure-play providers.
When you look at the hyper growth of the ITO business over the last decade-plus, it was this "penetrate and radiate" strategy that  propelled the likes of Cognizant and TCS to the forefront of the IT services business.  Their clients would start with 20 FTEs, then that would increase to 100, then 300, then 1000…. and before you knew if they'd eaten the lunch of the HPs and IBMs and were already checking out the dessert menu.
So why is BPO any different?  The mega deals of pre-recession days are long-gone and we are now entering a phase of solid, steady industry growth in the 5-10% range.  These are the times the ambitious BPOs need to develop relationships with clients that will probably start small, but can snowball to have huge potential in the future, once they have figured out the right model and have learned to work together.
One such firm that rode the early BPO wave, survived the recession, and has just enjoyed its best ever year, where it almost reached the $500m revenue milestone and grew 8% (well above the industry average)… is WNS. Competitors hate it when WNS appears on the bake-off roster as they know how determined and competitive the firm is, while many clients hear from other WNS clients that the firm really works hard for its business and puts tremendous energy and focus into its delivery.
However which way you look at the firm, it has emerged in its own right and is challenging the elite for deals it would never have got a sniff at even three years ago. So let's hear from the man at the helm who has overseen this transformation, Keshav Murugesh, who graciously took some time out from his batting practice to speak to us…
Phil Fersht (CEO, HfS): Keshav, we're really pleased that you've found time to talk to us, as WNS has been making quite a lot of noise in the marketplace, especially since you came on board in 2010. Would you please start by giving us an intro to your own background and how you ended up running a BPO business?
Keshav Murugesh (CEO, WNS): Well, I was an accountant at one point in time, and knew I had to make my life a little more interesting. So I worked with the Indian affiliate of British American Tobacco for about 13 years. But rather than focusing on the traditional tobacco business, I actually helped the company change its entire market positioning and increased its market capitalization by creating several new businesses. As a conglomerate, it had various divisions — edible oil seeds, financial services, real estate and so on.  And, finally I stepped into the information services division of the business and helped create a company called ITC Infotech.
At the end of those 13 years, I had learned a lot in terms of creating new businesses and value for shareholders. I also realized that the next 50 years was going to be driven by progress around the IT and the IT-enabled side of the business, and that's when I decided to make the big move to a company that had IT as its focus.
So in 2002, I joined Syntel, an IT services company as CFO, and very quickly became its COO and then CEO. During my time there, the focus was on becoming an end-to-end services company that covered both IT and business processes. Consequentially, the company saw a surge in revenue and market capitalization.
When I was approached in 2010 for the WNS role, frankly, I did not know much about the company. But as I conducted my research, I came to understand that it really was the pioneer in the BPO space given its British Airways lineage, had a great culture and a fantastic roster of clients. I also realized that it seemed to have lost its way and hadn't really focused on its long-term strategy over the preceding three or four years. Hence, it seemed an exciting challenge for any CEO to take up! Since then, we have been highly focused on creating a differentiation, establishing a new story in the marketplace and driving value for all stakeholders.
Phil: WNS has been around for a long time in the BPM/BPO space, but it seems like things have changed a bit recently. The company seems to be a little more aggressive and there seems to be a lot of good thinking coming out of the business. What is changing in the company?
Keshav: We have focused on three key differentiators that are resonating well in the marketplace and driving business momentum for us.
First, we launched an end-to-end, vertically aligned go-to-market strategy three-and-a-half years ago. In each of our carefully selected verticals we have a leader who comes from the industry who understands the pain points of the clients extremely well. We have also integrated sales, sales support, operations and operations support, and created domain expertise inside each of these verticals. And, we have matrixed the traditional horizontal processes across these verticals.
Second, we are focused on driving much more automation and technology absorption inside each of our processes, and leveraging what we call a "non-linear model approach" such that head count and revenue are de-linked. We embraced this model because we realized three years ago that clients want to pay for business outcomes, rather than inputs. This has become so key for us that we are probably one of the few companies that actually reports the revenue we generate from non-FTE models, which happens to be approximately 35 percent.
Third, we are focused on building a very client-centric partnering model wherein our senior domain people actually walk the corridors of our key clients, getting involved in their strategic thinking. This enables us to help our clients achieve true business transformation and leverage the outputs from decision-support systems.
Phil: You talk a lot about this need to break away from the linear growth model, and it is something that is absolutely dominating our conversations with the industry right now. It's encouraging to hear that you feel such a large proportion of WNS's revenue is now non-linear. What are the catalysts for this? How are the clients going to shift their behavior and mindsets away from this legacy model of paying per employee?
Keshav: The first thing we do is present our numbers to our clients and stakeholders, and explain to them how our investments in automation, platforms, innovative thinking, partnerships and capability creation have enabled our revenue to grow but kept our headcount growth at a very slow pace. For example, in the fiscal's first quarter, we grew almost 12.6 percent constant currency revenue, and headcount grew less than one percent. In the next, we grew about 10 percent, but headcount grew by about three percent.
With clients we have worked with for a longer period of time, we are enabling them to understand what they actually spent in a particular area or what kind of impact they are getting from that spend. We then help them move away from their FTE model to an outcome or output based model. So they are no longer focused on how we are doing the work, what kind of automation is being introduced or where we are delivering the work from; instead, they are focused on the business results we have generated for them.
With newer clients and people dipping their toes into the model for the first time, we understand the pressure, we understand their inability or hesitation to move directly into this model. So we actually go down the path with them, jointly coming up with a total cost of operation in a particular area, and then over a period of time leading them into a differentiated model.
And we keep on pushing that message with our sales people, with our client partners, and with our clients to help them understand that in the long-term, working with partners as an extension of their enterprise is extremely important. From our point of view, it means that we are constantly investing in technology, we are constantly innovating in terms of how we deliver processes, and that we are jointly creating structures for improving the outcomes of our business processes.
Phil: Putting your NASSCOM BPM Council chairman's hat on for a minute… if visitors from 10 years into the future had a look at today's BPO industry and the initiatives that are being undertaken, what do you think they would think of everything we are doing?
Keshav: I think anyone coming in 10 years from now and looking at how the NASSCOM BPM Council has positioned the industry for the next 30 years will be very positively surprised. For example, the numbers we put out at the last BPM conference stated the industry would grow at a CAGR of almost 13 percent, to $50 billion in 2020.
We know for a fact that the old 'outsource your mess for less' model is all over and done with. The future is going to be completely about specialization. So the NASSCOM Council has picked three initiatives that we believe will drive the world's BPM map for the next 10 to 15 years.
First, we are driving a complete rebranding of the BPM industry. We are changing the name of the industry from BPO to BPM to signify the dramatic changes that have taken place in the kind of services we deliver, and in the kind of people that we now bring into the industry. The reality is that almost 35 percent of the Indian BPM industry today consists of domain experts such as Ph.D.s, statisticians and doctors. But many people do not realize this fact. So this massive rebranding exercise will help individuals understand how compelling a place this is for highly qualified people to work in.
Second, we are creating an ecosystem for talent. We have actually mapped all the key horizontals and verticals, and developed and documented 111 job families. Realizing that the future is going to be about advanced skills, we are emphasizing skills development as opposed to recruiting just for degrees or qualifications. We are now focused on curriculum and core development, and anyone involved in this industry around those 111 job families will go through an appropriate testing program, and will keep qualifying themselves throughout their journey.
Third, we are focused on creating a center of excellence approach for two or three key services that India will be known for in the future. With this, India will be the first country people associate with high-end and IT-driven services, just as we think of Colombia or Costa Rica for great coffee, and Japan or Taiwan for advanced electronics.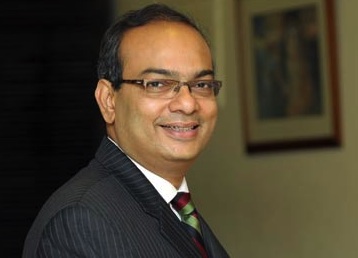 Phil: Finally, Keshav, how do you check out of the job of running a company like WNS to actually spend time with your family and friends and things like that? It must be hard.
Keshav: I am very fortunate because I switch off very easily. I telecommute a lot and I do a lot of work on phones, on airplanes and in the car and things like that. When I'm in town but not in the office, I may well be spending time with friends or family.
Phil: Well, thanks for your time, Keshav – it's been great hearing your views, and I am sure many of our readers will enjoy reading the discussion.
Keshav:  Thanks, Phil, it's been a pleasure.
Keshav Murugesh is Chief Executive Officer at WNS Global Services.  You can read his bio here. 
Posted in : Business Process Outsourcing (BPO), Finance and Accounting, Financial Services Sourcing Strategies, HfSResearch.com Homepage, kpo-analytics, Outsourcing Heros, Sourcing Best Practises, sourcing-change