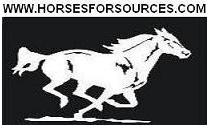 Yes, there is such a thing as a free lunch…
Horses For Sources' official LinkedIn Group, the aptly-named "BPO and Offshoring Best Practices Forum" has just passed its first anniversary, and 5,000 members. 
This is a forum for leading outsourcing executives to share their experiences, views, opinions, best practices and lessons learned in the world of business process outsourcing and offshoring.  You will also get a chance to participate in our forthcoming "State of the BPO Industry" online survey next month. 
LinkedIn has just expanded the group's capacity to 8,000, so we can start letting more of you in… whether you want to find out the cost of a mainframe developer in Buenos Aires, chit-chat with other services-nerds, or just can't wait to find that dream job (ahem).  You also get a free subscription to the Horses Digest.  And it's FREE FREE FREE.  Am I the most charitable person you know?
SIGN UP HERE
Posted in : Business Process Outsourcing (BPO), IT Outsourcing / IT Services, Procurement and Supply Chain, Social Networking, Sourcing Best Practises