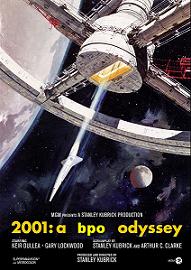 As we've predicted, based on our surveys, many tough discussions with buyers and general chit-chat, sourcing evaluation is now picking up, and we can expect to see a wave of deals in Q4 this year and Q1 next year (and beyond). 
First, the sourcing advisors, management consultants and analysts get busy with their clients showing much more urgency, and then we can expect to see some deals happen.  Based on my conversations with the advisory community over the last couple of week we're now in that former category.  I've even had a couple of people come to me with the question "Is this 2001 all over again".  My answer is:  "In some ways yes, but the types of deals and the global delivery execution is markedly different this time". 
Now why is this?
Post 9/11 we saw a major spree of ITO, call center and end-to-end HR BPO wave.  ITO worked, call center is stuttering with offshore value, and HR BPO – in its past form – failed 
The IT infrastructure outsourcing deals were onshore mature contracts with established providers such as IBM, CSC and HP, experienced at driving economies of scale with their delivery models. The application development and maintenance deals back then were among the first to truly leverage offshore
resources, and many have blossomed as clients learned how to managed their service provider relationships and re-train their internal IT organizations. 
Call center outsourcing was the first non-IT area (outside of manufacturing) to leverage offshore.  And while the call center providers have got far better at improving their global delivery models, leveraging voice resources from locales such as Nicaragua and India, I do not expect this area to significantly grow in the near-term, as business levels are slow, and the quality (and decreasing cost) of onshore is often negating the cost-savings of using offshore.
HR BPO, on the other hand, focused on mass aggregation of HR functions such as payroll, benefits, compensation and staffing, which were not unified on a single HR platform, and involved very little offshore arbitrage.  Some experimented with nearshore delivery (i.e. Costa Rica and Brazil) but struggled to generate any significant cost savings for clients and often resulted in poor delivery.  In addition, the old HR BPO value proposition challenged the very role of the HR professional, and the HR media, associations did a first class job in ensuring many engagements did not do well.
The 2009/2010 outsourcing wave will focus on areas with heavy offshore arbitrage and mature service delivery models from service providers:  namely application outsourcing and F&A BPO 
Most large clients which can benefit from outsourcing their IT infrastructure services have already done so.  However, we will see many increasing their scope, especially in areas such as Remote Infrastructure Management, where offshore labor can drive out further cost.  The major IT area which still has a lot of runway is in application development and maintenance.  Less than half of the large companies we surveyed have yet to outsource any of their ERP maintenance / support, application testing, or development.  With the plethora of IT service providers hustling for clients, expect apps to lead the wave over the coming months.  
The other area is F&A BPO, which seems poised to bounce back after a quiet few months as many firms stagnated over actions plans in this recession.   Like apps, we have a host of maturing service providers ready to take on new business.  Moreover, several enterprises have already outsourced as much IT as they can handle and need to look and new waves of cost take-out.  As several executives have privately admitted:  "we need to be seen to protect jobs, but the reality is we have no choice – we need to drive out cost and use offshore outsourcing as the lever to do that".
Also expect to see some activity with these SaaS/BPO models, which will center on helping mid-market clients move onto SaaS delivery underpinned by low-cost process support in areas such as HR, finance and CRM, where these is a need to upgrade technology platforms and there is room to drive out more cost.  This, however, will likely take longer than a couple of quarters to materialize, but we can expect to witness the first tranche of clients experiment in this delivery model.
To conclude
The similarities with 2001 are simply the need to drive out more cost and pressure on CIOs and CFOs to look at the outsourcing vehicle to execute on this.  This time, we've had another 8 years to experiment with this stuff and the realization is here: you need offshore to take out the cost, you need process acumen and technology to drive common standards and ensure ongoing cost-optimization, and you need buyers to be smarter at realigning and re-training their internal organizations
Posted in : Business Process Outsourcing (BPO), Finance and Accounting, HR Outsourcing, IT Outsourcing / IT Services, Outsourcing Advisors, SaaS, PaaS, IaaS and BPaaS