At HfS, we're growing fast in a very competitive and volatile market… and with growth comes change – but change is always good if you ask me! The most fun in jobs is when you have changes – you learn new things, get new ideas and you meet new people to help accommodate the change.
HfS is always on the lookout for serious talent that can help our clients become even more successful. So happy days when I heard that some serious quality was on the lookout for some new chapter in his life. Sunjeet Ahluwalia has joined per August, and today I wanted to give you a little more background about him.
Bram Weerts, Chief Commercial Officer, HfS: Sunjeet, can you share a little about your background and why you have chosen sales as your career path?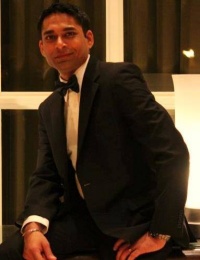 Sunjeet Ahluwalia, Senior Director, Global Business Development, HfS: Having completed my Course in Metallurgy and Material Science, I took up my first job in 2001. Traveled all over India and experienced the diversity this great Nation has to offer. Sales were fascinating, and I met various interesting people all during my life.
With a sales career, you have a high level of accomplishment as you are directly the person responsible for making things happen. It is quite an adrenalin rush when you close a sale. You also get the satisfying feeling of providing your customers with products that they truly want and need, and you had a large part in facilitating and meeting their needs. Some jobs can be really redundant, and you might feel that you have not accomplished anything, but with a sales career, every sale is a direct result of your efforts.
Bram: Why did you choose to join HfS?
Sunjeet: While in Gartner, came across clients who spoke highly of this new upcoming company called HfS. I did spend some time to understand HfS and was very impressed by the depth and knowledge they bring to the industry. Two things that stood out were Social Media Impact and premium research that set HfS apart from others in their peer group. I wanted to be a part of this growth and contribute significantly to their success in APAC.
Bram: What are the areas focus on driving in your Sales role?
Sunjeet: Relationship and trust are two key pillars of Analyst and advisory industry. Aligning yourself to your client's goal and priorities will help you become more credible. Being relevant to what your client needs are and trying to always provide them with superlative value surpassing their investments will be my key focus.
Bram: What trends and developments are capturing your attention today?
Sunjeet: Automation, AI, and Data-driven Analytics Capability are in my opinion redefining the way industries do and conduct businesses. Innovation isn't mere a fancy term now; rather it is the necessity if you intend to keep the Brand high and retain your clients.
Bram: And what would you like to see different in the research / services industries?
Sunjeet: I wish research / services industries have a wider reach within the audience. It should be able to impact the way people work within their teams and hence enable them to achieve their personal and business objectives. Key decisions are formed using insights and hence its key to be very relevant and objective while we work with clients.
Bram: And, what do you do with your spare time?
Sunjeet: I enjoy reading poetries and listening to music. If I have more time, I probably will go for a swim or cycling.
Bram: If you could change one thing in Sales what would that be?
Sunjeet: People buy from people, and hence we should aim at superior trust based value added relationships. Discounting reduces credibility and hence that should not be a driver for a sales guy's success.
Bram: Thank you for your time Sunjeet, it's a real delight to have you onboard and work with you in these fascinating times!
Posted in : About Us