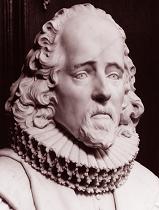 In 1597, Sir Francis Bacon coined the famous phrase "Knowledge is Power".  While knowledge does create power to the beholder of that knowledge, it can rarely be harnessed effectively until is it shared with other entities.  In today's business world, I'd broaden that phrase to "Sharing Knowledge Creates Value".
Let me explain my thinking here.  Too many employees today have a tendency to hoard their nuggets of knowledge, for fear of fear that giving them away will weaken their value and, ultimately, their job security.  This can sometime be as rudimentary as documenting a business process, through to sharing knowledge of a particular market, discovery or idea. 
It never ceases to amaze me how much better businesses could perform if their employees were better at sharing their knowledge with each other, and – ultimately – with their trusted partners.  We can talk for hours (and have done) about how you can develop service levels, contract stipulations and incentive plans to drive more value into a service-contract.  But ultimately it's the spirit of collaboration and knowledge-sharing that wins the day.
How can firms create this spirit?  Can they go out an buy some software to enable it?  Can they call up McKinsey or PwC and pay for them to create it for them?  Sometimes; these are measures that can help, but ultimately it's about corporate leadership driving change throughout their organization that is likely unprecedented for them.  And sadly, it's a change that is likely abhorrent to the culture that has blighted  so many organizations in this modern business world.  This change is about making talent feel secure about their jobs and their futures.
Let's take some examples from across the sourcing industry where knowledge-sharers succeed:
1. Service providers which share best practices across clients.  The service providers are in powerful positions to offer industry process blueprints, application accelerators, workflow tools, knowledge-sharing workshops etc. with their clients.  However, in order to do this, they need to create these collaborative behaviors across their client service teams.  Hence, they need to create environments for their key client managers to collaborate with each other, otherwise they will fail to develop true business utility services to scale thier businesses profitably.
2. Clients which document their workflows and operations effectively.  Getting employees to tell you exactly what they do, how they do it, and at what frequency, is probably one of the greatest challenges for operations leaders today.  And when you outsource, having access to this level of operational information is critical.  Staff are so protective of their jobs, in any case, and when they get a sniff of outsourcing, many will become even more protective over documenting their world.  Clients who fail to pull together their current operational inputs and outputs effectively, will struggle to develop a realistic business case and establish an effective governance model.  Hence, they need to create an environment where their employees feel secure enough to share their current operational knowledge.  If an employee can effectively source work elements over to a third-party, they can then focus on developing their skills to deliver higher-value work for their company, and develop their own career trajectory.
3. Analysts which share their key insights and data in their reports.  How frustrating is it when an analyst doesn't have a single report which encapsulates all the key datapoints you need to make decisions?  The issue here, is that analyst is afraid to give up their knowledge for fear it will weaken her/his position.  As a result, they will normally stick to covering only that one solitary market and fail to broaden into new areas.  They constantly protect their little patch of power, and only deliver their insights in one-one customer meetings.  However, when the market they ruled eventually became less lucrative, that analyst has become so tied to this one little area, it becomes almost impossible to branch into new lucrative areas.
Conversely, if that analyst had dared to encapsulate all those key datapoints and insights into a concise report, many more people would think "wow – this is great stuff… how can I call this person to apply this insight to my needs".  The analyst immediately gained credibility by demonstrating their knowledge to the world, and created a launchpad for expanding their knowledge and coverage.  By sharing his/her knowledge, that analyst has generating empathy with clients, respect, and a platform for future growth.  Hence, that analyst needed an environment which made him feel secure to do this.  Those analyst firms which encourage their analysts to share their knowledge in their reports will scale their businesses far more successfully, and will also possess analysts with broader knowledge and insights across multiple domains.
4. Consultants which pool their IP with each other.  The best consulting firms incent their consultants to share information and create repositories of IP.  The more they share, the easier it is to take on new projects when their IP is so readily accessible for their consultants.  Anyone who's worked in consulting firms has experienced the successful collaborators and the hoarders… many of those that made partner tended to be those skilled at embracing the talent and knowledge at their disposal.   Those consulting firms which make their consultants feel secure to share their IP with each other will find their ability to take on new work much more enhanced.
Bottom-line:  The common thread here is centered on job security.  In each scenario above, people who fear for their jobs will be inclined to hoard their knowledge, for fear that sharing it will weaken their job security.  In this post-recessionary environment, this fear in magnified. Where staff are encouraged to share their work in a clear, documented fashion, the advantages to their employers are huge. 
The solution is clear to business leaders today:  identify your key talent; make them feel secure about a long-term career path in your company, and keep executing this strategy until you create a secure collaborative work culture.
Posted in : Business Process Outsourcing (BPO), HR Strategy, IT Outsourcing / IT Services, Sourcing Best Practises