The recent issue regarding Infosys landing in hot water over alleged misuse of B-1 visas is being completely overblown.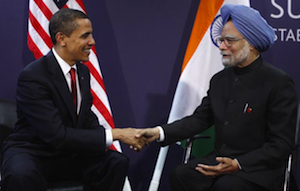 Many of you may have read this week's article in the Wall Street Journal's CIO Journal which outlines the issue of overseas tech staffs' employers using various temporary work visas to work on global ITO engagements.  Let's discuss the major contentious issues in play here:
1) CIOs and CFOs have a right to know about the legality of their onsite personnel.  When you have staff from overseas locations working intimately – and in close physical proximity – with your local staff, you need to be sure they are present on the appropriate immigrant visa.  If you are using a purely remote outsourcing service – such as a payroll processor, then you are simply acquiring a service and this shouldn't be a concern, however, if you are having services staff performing tasks that are directly visible to your employees in a work setting, you should ensure these immigration issues do not create negative exposure for your firm.
2) All service providers use all the various immigration visas.  H-1s, L-1s, B-1s, O-1s, Green Cards – they all form part of the global sourcing equation when staff are required onsite.  The bone of contention with the recent issue has been the use of the B-1 business visa, which includes "negotiation of contracts, consultation with business associates" as part of its usage, provided the purpose is not "gainful employment".  Forgive me if I am wrong, but if an India-based expert visits a US client temporarily to support a contract process or consult on getting an onsite-offshore project working, then there really ain't too much wrong with using said visa for said purpose.
3) Unemployment in IT is running at half the US average – we need these skills.  According to a recent Mashable article :
"The unemployment rate among information technology (IT) professionals remains at about half of the national average at 4.4% in the first quarter of 2012 — and that's no surprise given the strong demand. Hiring managers are even facing stiff competition in securing some key types of IT skills"
The reason many of the service providers are keen to bring talent into the country to work on engagements is because they bring the experience of managing offshore personnel, and helping with the provision of scarce skills for the client.  This isn't always about saving a few dollars from someone's rate card, it is about making these global sourcing engagements work effectively.  Moreover, many of the "landed" account/project managers working onsite in locations such as the US are training the local staff to manage international staff effectively.
4) Having global project experience is critical for US IT professionals.  The signs are good that US enterprises will increasingly be looking locally for IT staff (which our new study findings will reveal next week), and will be seeking a strong balance across their Indo-US IT staffing models.  Hence, they need to up their skills with having US staff schooled in managing global projects.  The only way to do that is to have experienced account/project managers spend time with local staff to help develop their management experience.  You can't run this all in a remote model – you need mixed teams of provider and client staff to make these engagements work effectively.
The Bottom-line: It's time to embrace and compete, not resist and fall further behind
Having petty stories like this being blown up in the media is only causing negative emotions and xenophobia to be stirred up needlessly in this year's political melting-pot.  We operate in a global business climate these days, in case anyone hasn't noticed… it's time to embrace and compete, not resist and fall further behind.
Posted in : Business Process Outsourcing (BPO), Global Business Services, IT Outsourcing / IT Services, Sourcing Best Practises