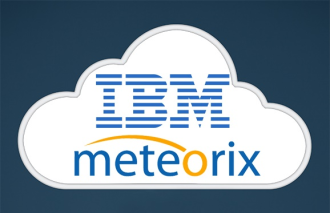 Just when you thought IBM's Global Business Services was cratering into an As-a-Sleep state, having sold-off its call center business exactly two years' ago, Big Blue's next-gen services star is once again shining, with the acquisition of one of the finest up-and-coming specialist Workday services firms in the market: Meteorix.
Every HR head wants a Workday rollout... and every SI wants a SaaS services acquisition
There is a clear scramble for talent which can implement and support popular SaaS platforms, such as Workday, not completely unlike what happened with specialist consulting firms supporting the ERPs in the '90s and 2000s, such as SAP, Oracle, Peoplesoft et al. Specialist SaaS services providers supporting SaaS products, such as Workday, Salesforce, SAP SuccessFactors, NetSuite, ServiceNow and Google apps, are now in hot demand as ambitious global service providers seek to avoid the commodity trap of legacy software maintenance, which can still generate revenues, but not at the growth rates of past years.
As HfS, we estimate this has set IBM back something between $80-$100m and adds 180 certified Workday consultants to IBM's stable. This creates the third biggest Workday services player in the market, with a total of 380 certified Workday consultants and elevates IBM into the coveted
Posted in: Business Process Outsourcing (BPO), HfSResearch.com Homepage, HR Outsourcing