With the whole of Wall St being restructured and substantial investment being primed to re-vitalize the financial services sector, what will be the short-medium term impact on the outsourcing industry?   

please complete this 2 minute poll here.
I've been trying to get my head around the looming crisis on Wall St. the past few days, and the situation is far more severe than when we discussed the sub-prime crisis a few months ago.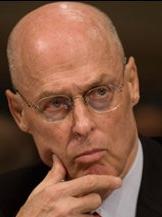 Normally, I'm quick to pounce with my thoughts and opinions (as if you didn't know that already), but I've been truly perplexed by the goings on - and the potential magnitude - of the potential outcome to global markets.  I cling to the hope that the bail-out package will quickly steady the economy and spark a mini-revival, despite the long-term ramifications of paying back this debt - and our children footing the bill too.  So what does this mean to the outsourcing industry?
Historically, tough economies have proved to be lucrative markets for increased outsourcing: remember the 2001 recession and subsequent deal activity.  However, this situation will have a two-pronged impact on the outsourcing industry:
1. Outsourcing drivers:  Merger activity is going to provide new outsourcing opportunities, for example the Bank of America, with its acquisition of Merril Lynch, will surely look to move Merrill's support functions onto third-party resources, as BoA has a strong and effective outsourcing culture.  And the newly-merged entity may have to look at additional or new providers to support the broader global presence of the new firm - especially when you take into account Merrill's international operations.  We can also expect to see a host of other M&A events taking place in the coming weeks (i.e. JP Morgan taking over Washington Mutual's assets, and CitiGroup taking over Wachovia and its global BPO operations).  In addition to M&A activity,
Posted in: Business Process Outsourcing (BPO), Finance & Accounting BPO, HR Outsourcing