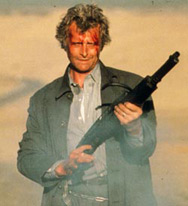 Washington D.C.this week:  I have the privilege of delivering a keynote address to Mercer's clients on the subject entitled "Creating a Strategic Enterprise Sourcing Strategy and Governing Change" (whatever will I think up next…).  I look forward to posting some banter from their conference, where the central theme is "Successfully Managing the Global Journey".  I am particularly interested to hear Jeff Miller and Juila Velixon discuss Mercer's recent study conducted with the Harvard Business School on global service delivery models.  I promise to share the findings here.  Am also looking forward to hearing Jason Averbrook (great blog by the way) attempting to tie together web 2.0, new HR technologies and outsourcing.  Big topics – I love it 🙂
San Francisco and New York next week: I am more excited than usual at the prospect of attending Oracle OpenWorld this year.  Both Oracle and SAP's signature events have fast taken-over as industry meets to anyone in the hi-tech and services businesses.  If you are there and want to meet up, drop me a mail.  What's exciting this year is the stage they are giving to BPO – come visit the panel discussion entitled the "The Good, The Bad and The Ugly", Moscone South, 307 at 5.30pm on Monday.  I'll be joined on the panel with my long-time industry cohorts Stan LePeak (Equaterra) and Mark Stelzner (Inflexion Advisors). I'll be spending the latter half of the week in Manhattan where I have brought together some of the leading minds in the BPO industry for a behind-closed-doors round-table (no vendors allowed…sorry).
London and India:  Am making plans to visit London and India later in November and December, so look forward to meeting up with many of you during my travels.
Posted in : Business Process Outsourcing (BPO), HR Outsourcing, HR Strategy, Outsourcing Events, Social Networking