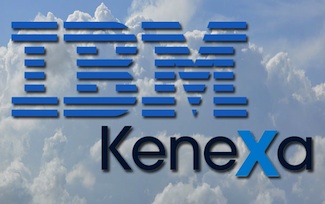 Lot's of reverberations in the rapidly-consolidating talent management services and software world with IBM's $1.3 bn scoop of RPO and talent software firm Kenexa.  The acquisition places IBM in pole position as a Recruiting BPO services provider, however, the big question now is whether it will next acquire a cloud talent platform, or invest in developing the existing Kenexa software.
While some software purists are not overly impressed, we believe this move is significant from a BPO perspective:
Filling the talent gaps has taken center stage as a business requirement. Gaining access to better talent and improving capabilities has become the most elevated business outcome requirement from business operations leaders, as emphasized in our recent global business services study, which we conducted jointly with PwC.
Talent management is a core business management competency. Access to leading edge talent services, analytics, content and software needs to be pervasive across business functions and not solely confined to the HR department.  Having firms such as IBM and Accenture pushing Recruiting BPO and talent services at their C-Suite relationships is vital to move the talent management needle into strategic business discussions.
The talent game needs to be about business outcomes, not tactical inputs. While IBM clearly has work to do developing a talent management Cloud platform, we believe it is the business outcomes of the integration of social, analytics, talent software and BPO services which clients really care about most – not solely the tactical elements of a software product.
HfS believes IBM is likely to be eyeing a further acquisition in the talent management software space as Kenexa brings a very strong Recruitment Process Outsourcing competency and IP in employee engagement and compensation, but was still developing out its cloud platform. HfS estimates that two-thirds of Kenexa's revenues are Recruiting BPO services and about a third directly related to cloud revenues. With a $20 billion cloud budget to spend, talent cloud suites such as Cornerstone OnDemand and SilkRoad are surely being evaluated as potential targets.
For more on this acquisition click here to download your freemium copy
Posted in : Business Process Outsourcing (BPO), Cloud Computing, Global Business Services, HfSResearch.com Homepage, HR Outsourcing, HR Strategy, IT Outsourcing / IT Services, kpo-analytics, SaaS, PaaS, IaaS and BPaaS, Social Networking, Sourcing Best Practises, sourcing-change