HfS Research, the leading analyst firm covering outsourcing strategies, today launched HfS Advisory (abbreviated to "HfS&") and announced its exit from the research analyst business.  The firm, once lauded for disrupting the research industry by giving its research away for free, finally conceded there is actually no money to me made from a business model where there the core product does not have an associated price tag.
As part of its relaunch as HfS&, the firm announced the following new advisory service lines, designed to disrupt today's outsourcing advisory marketplace:
1) FTE-Lite .  HfS& will disrupt the traditional outsourcing transaction marketplace by offering a series of unique advisory services designed to broker the lowest-priced FTE-based outsourcing deals for enterprise clients.  HfS has contracted with a SWAT team of professional negotiators whose fees are paid by the winning service provider, allowing HfS to undercut other advisors by up to 75% on advisor fees.
2) Business Outcomes Definition Creation. HfS& has also recognized a dire need in the sourcing industry to help clients define business outcomes, so that they can be executed on, and ultimately achieved.  HfS& intends to use the latest techniques in Design Thinking to make this all happen.
3) Digital Transformation On-demand.  HfS& is also getting ahead of the curve with digital transformation, by offering leading edge digital transformation expertise to clients – again at much lower fees to clients as the providers will pay HfS& directly to get invited to the shortlist.
4) Robotic Process Automation Starter Kit.  HfS& will also move the disruptive advisory needle by offering up real, transformative solutions to help early phase clients take their first baby steps into robotic process automation in one, complete, off-the-shelf do-it-yourself RPA toolkit.  Like other advisors, HfS& has actually no clue what it is doing in RPA, but acknowledges it needs to have some semblance of a practice to appear relevant in the market.
As of today, HfS& will no longer produce research and be a fully-fledged outsourcing advisor, and has even made the steps to relocate its headquarters to Dallas, Texas under the watchful eye of Charles "Hank" Sutherland, who today was spotted trading in his Toyota Prius for an Ford F250, equipped with gun rack and complimentary enrollment to the NRA FIRST Steps Shotgun Orientation course.
Commenting on the strategic move, HfS& CEO, Phil Fersht added, "We were getting increasingly fed up giving away all our research for free and getting little appreciation for it from industry.  While we did a great job putting our competitors out of business, we found it hard to develop any for ourselves either.  So all we really achieved was putting the whole research business out of business. Hopefully, now, we can still glean a few bucks feeding off the stagnant remains of the legacy outsourcing advisory market before that also winds up on the scrap heap of putrid old-world business models."
Photos of Mr Fersht and Mr Sutherland will be available once you register here.
And of course… this was an: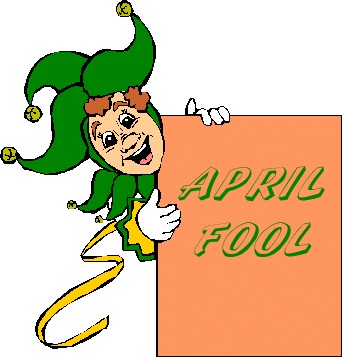 Please, please don't tell me you fell for this again!  (Even though the business model might kinda work…)
And while we're reminiscing about falling for April Fools' gags, here is 2014's classic:
HfS and Blue Prism partner to develop automated analyst solutions 
And 2013's 
Phil Fersht steps down as HfS CEO
And 2012's
Merriam-Webster to remove the term Outsourcing for IT and Business Services
And 2011's
Painsharing exposed: HfS to reveal the worst performers in the outsourcing industry
And 2010's:
Horses for Sources to advise Obama administration on offshore outsourcing
Oh, and here's 2009's which I really hope you didn't fall for too (and many did):
Horses Exclusive: Obama to ban offshore outsourcing
Now if you fell for all SEVEN of these, please ADMIT TO THE WORLD YOU NEED A CRASH COURSE IN GULLIBILITY COUNSELLING AND FOREVER HOLD YOUR PEACE 🙂
Posted in : Absolutely Meaningless Comedy, Digital Transformation, HfSResearch.com Homepage, Outsourcing Advisors