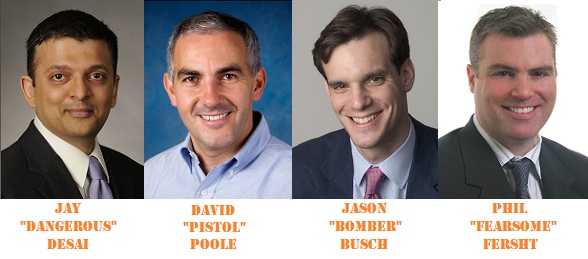 The Windy City will be injected with some additional hot air on 28th September for the ultimate finance and accounting shoot-em-up. 
Yes, HfS has teamed with its networking partner, SSON, to present a superior discussion across the 'hood of F&A and sourcing, with Northern Trust's Jay Desai, one of the buy-side's most respected voices on sourcing governance, Capgemini's own sourcing sheriff David Poole, the pontiff of procurement Jason Busch…  and bossed by HfS.    We'll be debating the burning topics in finance technology, shared services and outsourcing, waste management, and presenting some new research findings from our recent F&A studies.
As usual, we've haggled a blazing 15% discounts for hungry horses readers – just quote promo code "HfS_FT2010" when you register.
Posted in : Business Process Outsourcing (BPO), Captives and Shared Services Strategies, Finance and Accounting, kpo-analytics, Outsourcing Events, Outsourcing Heros, Procurement and Supply Chain, SaaS, PaaS, IaaS and BPaaS, Sourcing Best Practises