The stills from the James Bond movie, "From Russia With Love" flashed in my mind when Infosys SVP and Global Head of Engineering Services, Sudip Singh described the latest multi-million and a multi-year engineering services outsourcing deal with Ansaldo Energia. As part of the deal, Infosys will open engineering service delivery centers in Moscow (Russia) and Karlovac (Croatia) leveraging a rich pool of engineering talent in both these countries.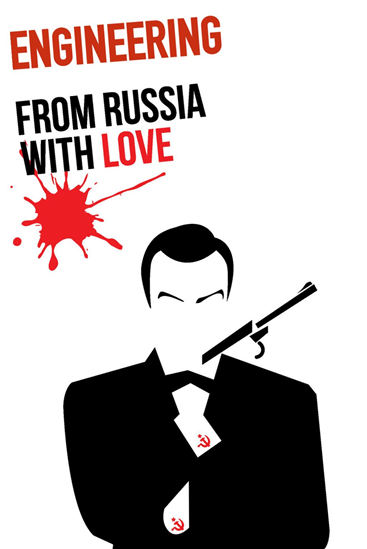 The Context of the Deal
GE acquired Alstom's Energy business for €12.4 billion in 2015. The EU Commission and the US Department of Justice approved this acquisition conditional upon the divestiture of parts of Alstom's R&D gas turbine projects. In 2016,  Ansaldo Energia acquired these R&D gas turbine projects from Alstom.  
Infosys has been a strategic partner of Alstom's Energy business and has delivering engineering services to Alstom for the last few years. This merger and de-merger of GE-Alstom Energy business provided an opportunity to Infosys to upscale its engineering services engagements with both GE-Alstom and Ansaldo Energia.
Why Is this Deal Important for Infosys?
Strengthens engineering services footprint in Europe and Russia: Infosys is one of our As-a-Service Winner's Circle service providers in our Engineering Services Outsourcing Blueprint. We advised Infosys to improve its business and footprint in Europe. We are glad that Infosys has acted on it.
Augments expertise in turbomachinery: Infosys has strong engineering services capabilities in turbomachinery with Alstom as its anchor customer. This acquisition augments Infosys' turbomachinery capabilities with specific skills in heavy duty gas turbines, industrial gas turbines, steam turbines, etc. These are hard-to-find skill sets in the highly specialized industry and Infosys can leverage them to provide engineering services to other customers as well.
Additional skill sets in other engineering verticals: Turbomachinery Engineering is one of the most complex engineering skill sets. This deal allows Infosys to access high-end turbomachinery engineering skill sets, that augment Infosys' engineering design and analysis capabilities in the automotive and the aerospace verticals (aero structures and aero engines).
Position Infosys to leverage Russia and Croatia: Infosys had no engineering delivery presence in Russia and Croatia. In fact, the broader Infosys operation had no major delivery presence in both these countries. Infosys only had a few support and business development professionals in Russia. This deal will change that and provide an opportunity for Infosys to leverage a delivery presence in Russia as well as Croatia to win more deals for both engineering services and larger IT services in the region.
Why Is this Deal Important for Ansaldo Energia and GE-Alstom?
Provides continuity and future proof engineering support: This deal ensures that Ansaldo Energia will have the engineering support of Infosys in providing continuity to the customers of GE-Alstom. Otherwise, it would have been a challenge for Ansaldo Energia to bring the dedicated focus to turbomachinery design and analysis, invest in future skill development, and manage spikes and trough in demand.  There was always a danger of rationalization and right sizing but now under Infosys umbrella, engineering team can look for a long-term career option. Infosys will leverage this engineering team to provide engineering support to other customers too and overall grow Russia and Croatia operations.
Why Is this Deal Important for the Engineering Services Industry?
Leveraging manufacturing and technology mergers and de-mergers: The manufacturing and technology industries are going through global turmoil. A lot of the big mergers happening in the industry are subject to regulatory approval, such as Nokia-Alcatel, GE-Alstom, Dupont-Dow, Holcim-Lafarge, Electrolux-GE, Dell-EMC, Inbev- SABMiller, Halliburton-Baker Hughes, Shell-BG, Avago-Broadcom, etc. One of the rationales of the big mergers is synergies or consolidation in R&D and procurement spending where engineering service providers could be at the disadvantage. The corollaries of these big mergers are de-mergers or selloffs either for regulatory approval or for generating cash. These mergers and de-mergers can also provide an opportunity for engineering service providers to leverage discontinuity and build their strengths and move up in the value-chain as Infosys Ansaldo Energia deal shows.
Russia as engineering talent base for the engineering services industry:  Russia has the incredible engineering talent and despite a good history of Indo-Russian relationships, Indian IT and engineering services has failed to tap it. This could be the start of one of many deals where Indian engineering service providers will augment their delivery capability in Russia.
The Bottom Line: This interesting deal gives Infosys an opportunity to drive its strong turbomachinery strength in engineering services and leverage its engineering delivery presence in Russia and Croatia to grow both engineering services and overall IT services business.
To close, I'd like to twist the opening line of one of my favorite songs – "From Russia and Croatia with love, Infosys provides engineering services to you!…."
Posted in : Procurement and Supply Chain