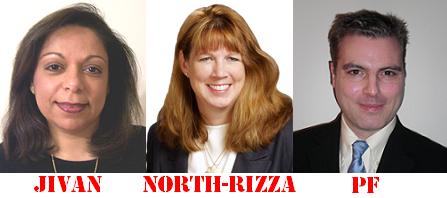 Folks – we're staging a webinar entitled "Supply Management BPO: Why Business and Technology Transformation is Critical for Long-Term Success". 
Joining me will be Ruby Jivan, BP's Global Procurement Operations Director, who has a lifetime of experience with global procurement delivery and more recently with BPO; Mickey North-Rizza, AMR's supplier relationship management guru (who also has a lifetime's experience in procurement).
Date:  Wednesday 22nd July
Time:  12.00 EST, 5.00 PM GMT, 6.00 PM CET.  1 hour.
Speakers:  Ruby Jivan, Procurement Operations Director BP; Mickey North-Rizza, Research Director, Supply Chain Management, AMR; Phil Fersht, Research Director, Global Business Services & Outsourcing, AMR.
Abstract:  Phil Fersht and Mickey North-Rizza will discuss the latest market dynamics in supply management business process outsourcing, based on data from over 200 live engagements and multiple demand-side customer studies. They will discuss the challenges facing enterprises with supply management today as they tackle global delivery issues and whether outsourcing is a true option for them to provide access to new technology and process acumen. They will also touch-upon the service provider landscape and competitive dynamics fueling market growth. Ruby Jivan will talk to her own experiences with Supply Management BPO as head of global procurement operations for global energy magnate British Petroleum.

Attendees will be afforded time to pose questions after the webcast.
We look forward to hosting you on 22nd July.
Posted in : Business Process Outsourcing (BPO), Captives and Shared Services Strategies, Finance and Accounting, kpo-analytics, Outsourcing Events, Outsourcing Heros, Procurement and Supply Chain, Sourcing Best Practises