We just wanted share another finding from our "State of IT Services Survey 2017" – this survey has been conducted largely to support our IT Services blueprint process. We have interviewed 302 IT service decision makers to find out what they think of the IT services providers infrastructure management services, digital-focused consulting and their application management services.
We asked IT decision makers to pick their most important selection criteria for choosing an external service provider for IT Services generally, and specifically when choosing an infrastructure management, application management and consulting/IT strategy provider. The chart shows the difference between these main groups – displaying the proportion of buyers selecting each option for each type of provider.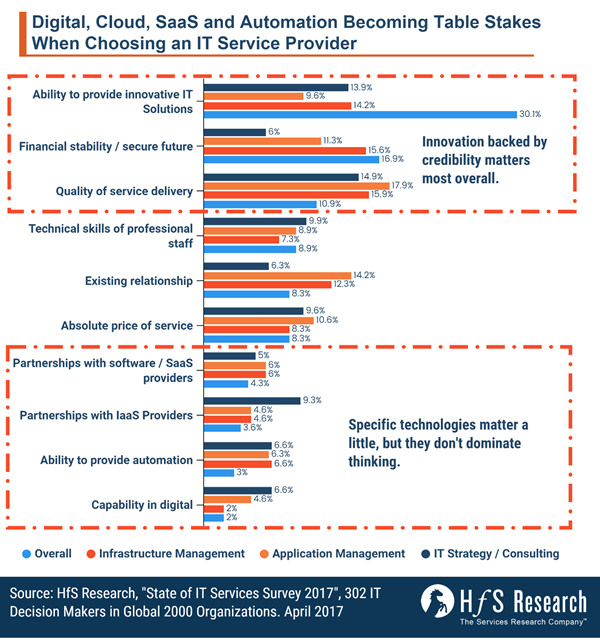 Bottom Line – results count more than the method
Overall buyers are looking for Innovation, financial stability, quality of service. Consulting buyers care more about quality and skills (as well as innovation) – prior engagements are much less important. Buyers are starting to care less about the technology that drives the innovation – at least as dominant factors driving selection. Digital/SaaS/Cloud and automation are increasingly table stakes.
Posted in : Digital Transformation, SaaS, PaaS, IaaS and BPaaS