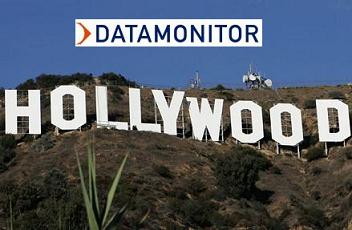 Congratulations to our friends at the Black Book of Outsourcing, who have been rewarded for their years of entertaining us with a nice little buy-out by British research firm Datamonitor, which also owns boutique outsourcing advisor Orbys.
It speaks volumes for the Brown-Wilson group

that the leading outsourcing research firm (Source:  The 2009 Black Book of Outsourcing "Top Advisors and Consulting Firms") chose to integrate them into their operation: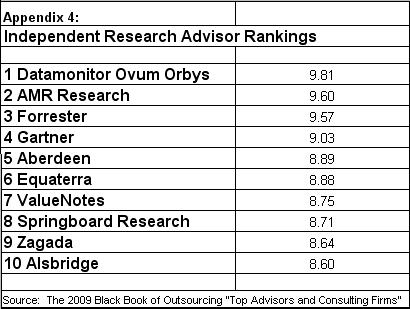 To quote Mark Meek, Chief Executive of Datamonitor, "I am thrilled to be announcing this acquisition which is exactly in line with our international growth strategy. The Black Book of Outsourcing is a world-leading brand, with a reputation for independent research and a first-class client list. This acquisition provides excellent synergies and strengthens Datamonitor's position as a key provider of sourcing research and advice, at the critical juncture between vendors and buyers. The counter-cyclical nature of sourcing means it is an excellent acquisition for the Group at this time."
Posted in : Confusing Outsourcing Information, Outsourcing Advisors