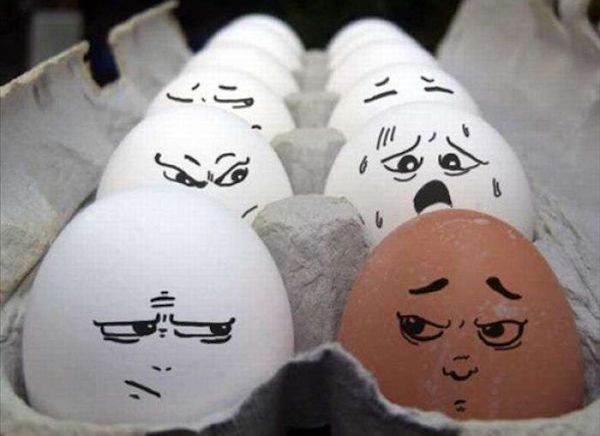 The outsourcing industry is fast-becoming be the first vital piece of the global economy to come under the microscope as nations, businesses, and societies try to build a blueprint for what the post-coronavirus economy may look like.
India and Russia, in particular, are now being widely seen to have the slowest response to the coronavirus pandemic across all the major economies, and the situation is forecasted to worsen rapidly in the coming days and weeks – perhaps at the most alarming scale of all the current major global economies.
In addition, the current curfew (just announced) in India is going to have serious and immediate consequences for the smooth delivery of IT and business process work conducted for both overseas and local clients. Many IT support staff are poorly equipped to support work-at-home staff, not owning laptops, often living in unsuitable accommodation for work, and often with poor internet / wireless connectivity.
In short, like our governments and healthcare systems, the offshore outsourcing industry just wasn't prepared for this. All the warnings were ignored and now some very sick chickens are coming home to roost…
We're running out of global locations to source service delivery, while work-at-home measures are proving woefully inadequate for offshore IT service provision
In short, the global industry is quickly screeching to a halt as a consequence of this pandemic. Most of the leading service providers have been instilling "safe distancing" in their centers, increasing onsite medical facilities and sanitary measures. However, with the death rate spiraling massively in Italy (almost 800 per day and rising) and US and UK expected to accelerate significantly because of their slow response to locking down public gatherings, workplaces and travel, the increased curfew measures just announced in India render these efforts from services firms pretty much moot.
In short, all global businesses are being significantly disrupted because of major restrictions mandating employees to work at home, and not having sufficient resources in India is going to exacerbate the situation for supporting critical IT delivery. Global enterprises may be forced to source local service providers to plug critical gaps, such as security monitoring, disaster recovery etc. which is going to put a strain on their budgets and my least to some major contract disputes (although many of the IT service contractors should be protected by Force Majeure provisions). In addition, service providers with strong delivery resources in locations such as Russia, which is resisting a lockdown, may take on additional business at this time, though most nations with strong IT delivery, such as Poland and Ukraine, are already in lockdown situations. The Philippines is also seemingly open for business, which is keeping the lights on for delivering a lot of voice-based services, but we expect them to shut down their centers soon with Duterte discussing emergency measures with the Philippines Congress on 23rd March.
Finally, the robustness of outsourcing will be tested to its maximum. And – most likely – well beyond its maximum
Discussing the issue with multiple executives in leading offshore IT Services firms paints a telling picture of how broad and painstakingly detailed business continuity plans are now. And, by inference, how woefully inadequately designed they were for a situation of this magnitude. Executives are telling us they have never seen such widespread implementations of business continuity in their multi-decade long careers. For their clients, while more measures from key offshore locations are understandable and, frankly should be applauded given their laissez-faire approach thus far, could still not come at a worse time. Outsourced service desks are already overwhelmed as they move to support huge volumes of end-users trying to access systems remotely and, in some instances, using technology stacks with which they have no training or familiarity. While it's not clear how the curfew will impact these engagements, one possible outcome is enterprises – out of desperation – start to develop and stand-up their own in-house capabilities to handle the glut in core IT work.
In terms of outsourced customer support, leading call center firms are showcasing their ability to shift a lot of work to their WAHA (Work at Home Agents) if the need arises, and most are still able to utilize their large Philippines centers because of Duterte's confusing attempts at a lockdown. However, we will only witness the true reliability of whether WAHA can actually deliver at a massive scale, when these workplaces are finally locked down… which is surely coming very soon. In addition, after more than a decade of hype surrounding crowdsourcing, we will finally witness whether that can really do more than plug a few gaps for occasional developer needs.
The Bottom Line: Will enterprises still have an appetite to keep outsourcing when this is all over, or are those days fading fast?
Should this become widespread – we may emerge from this situation with a very different outsourcing landscape and a reluctance from enterprises to put all their eggs in one basket again – in-line with broader comments about de-globalizing supply chains. In short, the outsourcing industry may be the first vital piece of the global economy to come under the microscope as nations, businesses, and societies try to build a blueprint for what the post-coronavirus economy may look like.
Keeping enterprise clients' critical support services functioning is becoming the biggest challenge ever facing India's IT industry as it tackles this exacerbating health crisis. Provisioning laptops to essential IT staff, ensuring internet infrastructure is functioning under the strain while enforcing staff takes the necessary self-distancing and hygiene precautions are the critical functions of service provider management at this time. They have to operate on an immediate short-term footing to keep the lights on for enterprise clients, and with a medium-term focus on surviving the next few weeks with the right emergency provisions in place to keep staff healthy and a financial fallback to keep the wheels on the track as we go through these very painful motions. Whether governments will be bailing out outsourcing firms and laid off contract staff is very fuzzy right now, and the concern is whether there is an outsourcing industry to save after all this is over – even if there are some emergency financial relief measures in the interim.
Posted in : Business Process Outsourcing (BPO), IT Outsourcing / IT Services, policy-and-regulations