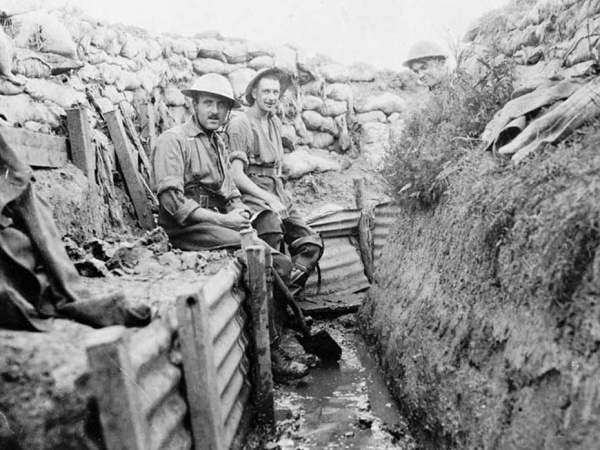 My preoccupation with change management can be traced back to when I realized that success on HR Technology initiatives was perhaps more a function of the organization being "ready, willing and able" to change (in the form of leveraging new technology) than anything else, including the virtues of any particular system. Now before some folks in the vendor community or others fascinated by shiny objects yell "blasphemy", let's remember that:
Any HCM system (aka HRMS) that's been successfully deployed in hundreds of similar organizations likely provides at least 80% of the major process-enablement capabilities a typical customer needs, plus many innovative people management features as well.
It's unlikely that any HCM system will 100% match a buying organization's business requirements, let alone their future vision around managing talent for competitive advantage.
Much of the gap between 80% and 100% can often be addressed through a combination of configuration tools, influencing the vendor to address in an upcoming release or product update (more frequent updates with cloud delivery) or inconsequential process workarounds.
Successful HRMS implementations are more linked to factors outside the chosen technology, and the #1 factor is (internal) customer-centric change management.
It took me some time to have the above epiphany partially because senior management and project sponsors at my first few employers generally assessed project success based on the system being delivered on-time, on-budget and stable. End-user adoption and business case realization were rarely on the project charter in those years. You could say this was fairly helpful to my HR Tech career at the time, but not so helpful to those particular organizations as a whole.
As a result of inadequate attention to change management in the first few rollouts, very few folks outside the HR Department used the system at these companies, and worse, most line managers maintained their own spreadsheet with HR data and related update processes. They simply trusted their own, personally crafted low-tech data repositories more. These dynamics can cost companies millions annually. (Post a comment below if you'd like to see the math!) What was missing? All future end-users needed to be "ready, willing, and able" – a framework used by many change management experts.
"Ready" suggests the impacts of the change are understood, and sources of resistance and associated mitigation steps identified. "Willing" relates to the case for change being widely syndicated, tailored to stakeholders as needed, and reinforced through communications programs and executive support. Finally, "able" suggests that relevant skills, competencies, performance measures and even corporate culture aspects are being put in place to execute and sustain the change.
Ready-Willing-Able: A Success Story
In one of my later HR Tech involvements, we went beyond understanding process automation requirements and spent considerable time with line managers discussing people management (not process management) issues that kept them up at night, how real-time access to high-value data would help them, etc. This time, we put "empathy for the customer experience" first. We also worked to overcome (beginning with acknowledging!) some long-standing disappointments with HR on the part of many consumers of HR solutions, services and programs. This was Design Thinking before the term was widely used, although empathy had been around for eons.
The team also figured out creative ways to give end-users (mostly line managers in this instance) a sense of control and ownership over the system and its data. One example involved hitting a "challenge button" about any data that line managers suspected of being incorrect. That opened a dialogue box for comments and auto-generated an email to an appropriate HR administrator requesting research and resolution. Quick turnaround was ensured through an associated SLA (service level agreement) process.
The "black hole" of trying to resolve data issues with HR disappeared!
That prestigious bank's Chairman came into my office for the first time ever to congratulate our team on the crowning achievement for the HR Department, not just that year, but any year in his memory. He heard that people outside HR were using the system, and regularly.
Combating Employee Disengagement from all the Change
Multiple generations at work with different personal drivers, automation changing the nature of work, achieving more with less, and the frequency with which businesses tweak their operating models or totally re-invent themselves are dynamics that won't be changing anytime soon. These dynamics can lead to employee disengagement even without adding new "HR / People Systems" to have to learn and use. And disengagement can bring down even the best run companies. Investing in employees in ways that resonate certainly helps with the employee disengagement challenge; but empathetic change management is absolutely essential when the change is represented by something very tangible, like a new system.
Bottom Line: When end-users genuinely feel their work lives and perspectives are taken into full account, due to proactive change management, the prospects of broad HCM system adoption and even a stellar ROI are significantly higher.
Posted in : HR Strategy, IT Outsourcing / IT Services, sourcing-change