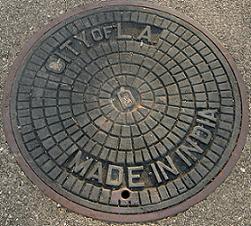 Being ineligible to vote in this country, I've been an amused observer of one of the the most enthralling and contentious elections in years – and trying to understand how each candidate will impact the future of the global outsourcing industry.
What is clear, is that shipping jobs offshore isn't necessary very good for the local unemployment rate – the age-old argument of focusing US staff on "higher-value" work is wearing a bit thin these days.  What's more, many offshore service providers are now focused on taking on more higher-value work activities for their clients, in addition to routine transactional work. For example, once you have your general ledger run from a service provider in, say Chennai, what is now stopping that provider taking on higher-value accounting services, such as budgeting/forecasting and business intelligence?  That provider basically owns and understands much of the revenue cycle of that client, hence the natural next step is to move up the process value chain. And if your current provider won't move up the value-chain, there is a proliferation of KPO providers willing and ready to take on higher-value offshore work.  Moreover, while a firm may have been enjoying good quality COBOL programming from Brazil, what's stopping that provider offering systems architecture work for their client, which is among the costliest onshore IT services?
We've now been sucked into a global employment war for sourcing services, and from what I was hearing from Mr Obama today, he intends to give US firms tax-breaks to source work onshore.  I'm not sure exactly how he plans to do this (he seems to have a lot of good intentions without getting specific on how he plans to execute), but it wouldn't surprise me if he plans to initially incent buyers, as opposed to the providers, to source work to onshore US locations.  This is the opposite strategy of the Indian government's STPI tax scheme, which gives tax-breaks to new Indian organizations (mainly suppliers) in the region of 10-20% for their first 10 years of inception, designed primarily to bolster its software industry, but also directly applies to its service providers.
Look at it this way, you can hire staff in low-cost US locations for a low as $25K a year for back-office administrative work.  If you can reduce that further, to $22K a year as a result of tax incentives, and the cost of health-care is reduced/subsidized, the price differential with locations such as Lat-am and India is minimal.  IT, on the other hand, is significantly cheaper in locations such as India and China for all levels of services.
Here's my take:
For BPO services, the US is still in the game.  The issues surrounding client / employee contact still favor onshore services (even though offshore services are improving by the day), plus the fact that there is still a great supply of mid-level executives who will be anxious to keep their jobs in the forthcoming months.  With significant incentives to keep work onshore, I can see the US stepping up as a serious BPO location.  Not a bad thing for the BPO industry, as long as the service providers invest wisely in attaining the right onshore/offshore balance within their delivery infrastructures.  Moreover, the onus on sourcing we're going to see from the restructuring financial services industry is going to entail a delicate balance of onshore/offshore BPO work.  If the major financial services firms struggle to sell off their Indian captives, we may well see several of them scale-down their offshore dependence and seek onshore services as an alternative.
For IT services, it's looking a bit late to pull much of this back.  In India, for example, IT services have become the life-blood of the country's economy, and the skills in basic programming are widely available for mainstream applications.  Even if US wage rates for programming work come down significantly, there is also a major issue with the fact that the quality of many IT services delivered from offshore locations is now consistent.  The core battle is with services needed from business-process architects and staff with deep industry-specific expertise.  We have seen many of the leading offshore providers invest in their onshore deliver centers over the last year – and we can expect to see continued significant competition between the incumbents and offshore providers in the coming months for onshore-related work.
Posted in : Business Process Outsourcing (BPO), Finance and Accounting, HR Outsourcing, IT Outsourcing / IT Services, kpo-analytics, Procurement and Supply Chain, Sourcing Locations