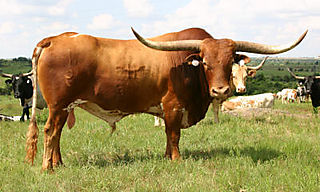 Our last debate about about "Platform BPO" got me thinking more about how outsourcing PMOs can be more successful at delivering these engagments, and reaching a desirable operating state sooner.  While my good friend from SAP's BPO group, Gianni Giacomelli, makes an excellent point that service providers need to leverage economies of scale and process optimization ruthlessly to hit their targets, it also raises the question of how outsourcing PMOs within the buyer need to step up to the plate to take more owenership over their outsourced processes.  (Gianni wrote an excellent piece here last year entitled "Why a good BPO provider is not enough for a successful BPO service delivery" on this topic).
Many BPO engagements are currently a lot more complex than IT outsourcing engagements, where there are many additional challenges from the buyers' standpoint, namely training personnel, mapping new processes, transfering knowledge, establishing realistic service levels, developing workable reporting models and understanding which processes can be offshored successfully, and which of them should remain onshore – on inhouse – with the buyer. 

From the provider's standpoint, it needs to work out how to help its customers reach their desired outsourced endstates, while meeting the pricing schedules and maintaining their own profit margins. In order for this to be successful for both sides, surely both parties need to take equal ownership of the solution development in order to meet their desired outcomes? I can't tell you how many BPO buyers tell me the same story: that they didn't start to find a successful operating balance until they stop being reactive with their provider and waiting for it to magically start sorting out their entire transition by themselves – they had to proactively grasp the bull by the horns, take control over the relationship, sit their operations people down with their service providers' staff, and jointly work on knowledge transfer procedures, develop process flows that made sense for their existing staff and technology, and generally start working as a TEAM. When you go to your doctor, don't you have to be specific about your symptoms, be open and honest about your lifestyle, then actually work to improve your health over a specific period, before you can start to feel the long-term benefits from your relationship and start judgeing her performance? You basically need to take ownership of the situation to get the best results.
Where some early BPO deals struggled, blame was commonly heaped on the service providers' "operational defficiencies". However, as outsourcing PMOs get more experienced, they realize that success lies in their own hands, and many of them are improving at working with their providers to drive more efficiencies into their relationships. You hear many buyers say today "we need to develop a strategic sourcing strategy" – they are realizing the world has changed and they need to change with it. Outsourcing is just one vehicle for change, and the onus is on them to drive it correctly.
What BPO buyers can learn from many of their ITO peers, who have been managing outsourced environments for several years, is the fact that experienced buyers today take far more ownership over their delivery that they used to. They realize their vendor can provide skills, resources, processes and technology, but arbitrage only works when the buyer takes on equal responsibility for delivery. You rarely hear and experienced ITO PMO complain bitterly about her provider – they talk about how they manage their retained organization and their provider's staff as part of the same outfit. They view key project managers in theor service providers as critical to their success as if those people were employees of their own organization.
Posted in : Business Process Outsourcing (BPO), Finance and Accounting, HR Outsourcing, IT Outsourcing / IT Services, Sourcing Best Practises