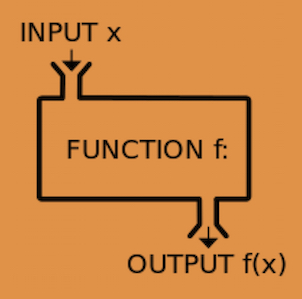 There is good news – and challenging news – for outsourcing buyers, service providers and advisors:  most enterprises are pleased they moved into an outsourcing model, but have recognized they need to make significant changes to the way they manage their service provider relationships, if they are to realize real value in the future.
Some service providers are going to become legacy, some will step up to meet the demands of the As-a-Service Economy, and there will be new arrivals in the future to disrupt the market, which may not even have been formed yet.
What is clear, is that two things are going to happen with most outsourcing relationships in the short-medium term: many existing service providers will be switched out, and contractual terms will need to change to reflect the evolving needs of the maturing enterprise buyer.
During the recent Chicago HfS Blueprint sessions, we asked the enterprise buyers to express how they viewed outsourcing service providers and the nature of their relationships.  As we revealed last week, a good number of buyers (43%) admit they should give up more high value work and responsibility to their providers,  but are struggling to let go because of the change and trust issues at play. However, when probed further, over four-fifths of service buyers would choose not to reverse their outsourcing decisions, and, instead, would make changes to their current contractual terms (44%) or simply look to change provider (33%):
What this signifies, is that outsourcing is the start of a new way of working for enterprises, but does not provide all the answers in the early days – it sets the agenda for how they intend to operate in the future, where third-parties provide lower operational costs, increased scale and – hopefully – added capability. However, what is clear, in the initial phases of outsourcing, is that achieving lower cost and added scalability of resources are the real outcomes three quarters of service buyers actually expect:
The Bottom-Line: It's time to dial-back the rhetoric as most services buyers are still getting to grips with cost
We can bemoan for days the struggles so many outsourcing clients are going through trying to achieve value beyond cost, however, the happy reality of today's outsourcing business, is that most services buyers are only expecting their service providers to be agents of cost-reduction and efficiency.
These expectations change as processes become more efficient and governance skills develop, which is when service providers will be held to task to bring new capabilities to the table, namely automation, analytical prowess and process reinvention, which we will reveal shortly.  However, for now the industry is – by and large – a reasonably happy place to be.  It's the next phase of business transformation with will separate the wheat from the chaff… a phase we have already entered, even though many have not yet realized it.
Posted in : Business Process Outsourcing (BPO), HfSResearch.com Homepage, IT Outsourcing / IT Services, Outsourcing Events, Sourcing Best Practises