Missed last week's Banking & Financial Services webinar?
If you weren't still sleeping off your champagne breakfast, you may recall we discussed the 2012 market challenges and how they're impacting 2013's strategies and priorities.  We also managed to expose KPMG's Stan Lepeak for who he really is… (Kiefer anyone?)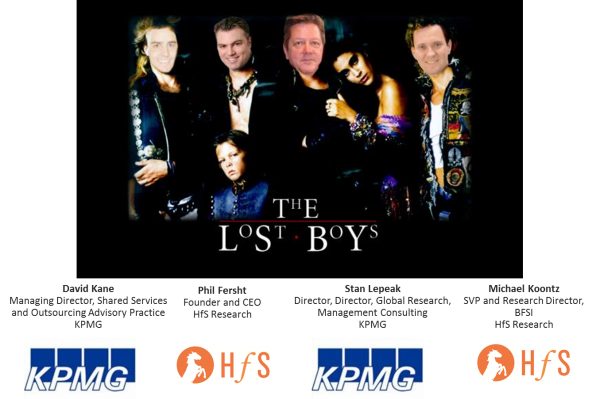 Well fret no more, as we have the replay now available for your viewing and a full slide deck for our premium research subscribers. Enjoy!
Posted in : Business Process Outsourcing (BPO), Captives and Shared Services Strategies, Cloud Computing, Finance and Accounting, Financial Services Sourcing Strategies, Global Business Services, HfSResearch.com Homepage, HR Outsourcing, IT Outsourcing / IT Services, kpo-analytics, Outsourcing Events, Sourcing Best Practises